Ceetron 3D Viewer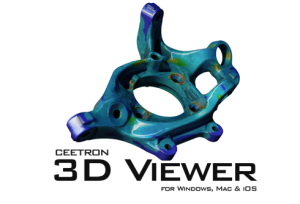 Ceetron 3D Viewer is a free, stand-alone interactive 3D viewer for presentation and distribution of 3D models and results from FEA or CFD analyses.
It includes a send to cloud button that allows the user to send CAE models to public or private cloud, for sharing with engineering peers inside and outside own organization.

For more information, see ceetron.com/3d-viewer.