Ceetron Export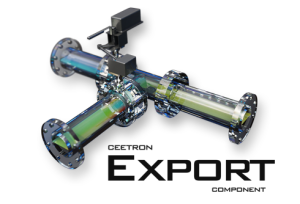 Ceetron Export is a standalone software development kit for the easy export of CAE models and results to VTFx files, providing a short route to 3D visualization, post-processing and sharing of virtually any CAE data.
The compact and efficient VTFx file format is supported by all Ceetron products, including Ceetron 3D Viewer, Ceetron 3D Plugin for Microsoft Office and Ceetron Cloud. It includes a send to cloud feature that allows a CAE end user to send CAE models to public or private cloud, for sharing with engineering peers inside and outside own organization.

For more information, see ceetron.com/ceetron-export.