Registration

Registration Now Open. Click the links below to register
The 2017 NAFEMS World Congress will be the only independent, global conference that focuses entirely on simulation and its impact on industry and beyond. As the international association dedicated to engineering analysis and simulation, NAFEMS has gained respect as being the independent voice of the CAE community, representing over 1300 member organisations worldwide including prominent software vendors, global manufacturing industry and leading academic institutions.
Two Conferences in One
The Congress will also incorporate the 3rd International Conference on Simulation Process & Data Management. Over the past three years, NAFEMS has held a series of dedicated conferences on the topic of simulation data and process management in both Europe and North America. Bringing together industrial users, technology experts, academics and software vendors alike, this groundbreaking event will allow all those with an interest to take part in the first truly independent, international forum dedicated to SPDM.
Your registration covers-
Attendance at both the World Congress & SPDM Conference

Invitation to the opening cocktail reception

Access to a number of NAFEMS Accredited Training Courses during the conference

Access to all workshops and tracks in both the World Congress and SPDM Conference

Access to the extensive exhibition areas for both events

Lunches and refreshments over the three days of the event

Attendance at the exclusive Congress Gala Dinner

One set of proceedings, including conference papers on USB, as well as other delegate materials
Any Questions regarding the 2017 Congress?
Congress Registration Fees
---
Presenting authors
NAFEMS Members €990
Non-Members €1190
---
Standard Delegates
NAFEMS Members €1090
Non-Members €1290

All rates plus 25 % local Swedish VAT.
---
For questions regarding VAT refund please contact the tax authorities in your country.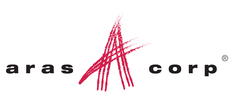 ------------------------

Exhibitors
Altair Engineering
Ansys
Aras
Beta CAE Systems
Ceetron
CEI / Ensight
Cimne GiD
Comsol
Dassault Systemes Simulia
Datadvance
Digital Engineering
DYNAmore Nordic
Dynardo
Engys
ESI Group
Esteco
FS Dynamics
FunctionBay
Granta Design
HBM Prenscia
Intes
ITI – International TechneGroup
Math2Market
Mentor Graphics
Modelon
MSC Software
NAFEMS
Numeca
PDTec
Phoenix Integration
Pointwise
Scale
SDC Verifier
Siemens PLM
Synopsys
Technia Transcat
Volume Graphics

---
---
---