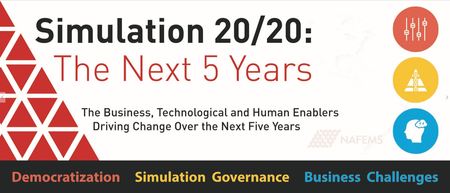 About the Speaker
Mr. Ravi Desai
American-Axle & Manufacturing
Director, CAE & CAD

Ravi S. Desai is the Director for CAE & CAD at American Axle & Manufacturing. He is based in the AAM World Headquarters Detroit office. He is responsible for implementation and execution of analysis and design processes in product engineering. He is leading the corporate efforts to integrate new simulation technology in the area of manufacturing and assembly.
Previous to this assignment, Ravi worked at General Motors in various capacities, including CAE Engineer, NVH Technical Lead Engineer, Test & Development Engineer, Planning Manager, and Vehicle Integration CAE Director. He started his career at Engineering Technology Associates in 1984 and later worked at Altair Engineering as a Senior Project Engineer.
Ravi has over 30 years of automotive CAE, Product Development and Program Management experience working with various automotive suppliers. He has a bachelor's degree in mechanical engineering from I.I.T, Chennai, India and a master's degree in mechanical engineering from Wayne State University, USA.