This Website is not fully compatible with Internet Explorer.
For a more complete and secure browsing experience please consider using
Microsoft Edge
,
Firefox
, or
Chrome
NAFEMS Americas Open House
NAFEMS Americas "Open House" Session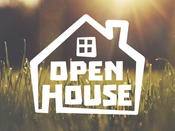 Are you currently a NAFEMS member, or perhaps interested in joining our organization but not sure where to start? Attend NAFEMS first ever "Open House". During this session, we will explore the various ways in which you can gain the maximum benefit from your membership, as well as an opportunity for you to share your thoughts on where you would like to see NAFEMS Americas focus its efforts in the years to come.
Agenda
Please join us for the informal session, which will include guests presentations from NAFEMS staff and current members from industry:
Welcome & Introduction:

NAFEMS Overview:

Mr. Matthew Ladzinski, NAFEMS

NAFEMS Training:

NAFEMS Professional Simulation Engineer:

Mr. Tim Morris, NAFEMS (CEO)

NAFEMS Americas Activities:

Dr. Rodney Dreisbach, The Boeing Company (retired)

Mr. Tim Morris, NAFEMS (CEO)

Mr. Andrew Wood, NAFEMS

Q&A and Discussion
Close