Efficient Preparation of Quality Simulation Models
1-Day State of the Art Seminar on Wednesday, 18th October
Simulation methods based on FEA and CFD methods are routinely used in industry to support design of new products and to understand the performance of existing products. These methods have now been developed to a level where they can provide robust analysis data to verify design solutions and meaningful information to gain an engineering understanding of the likely performance of a product even before manufacture.
Although simulation methods are used effectively in industry, their application could be extended if the time and cost to create simulation models could be reduced significantly. Today, the time and cost associated with creating simulation models often prevents their wider use and alternative analysis methods are used instead including costly and time consuming testing to support new product developments.
Meshing, property assignment and model assembly processes therefore still represent a challenging bottleneck that has to be resolved by software vendors and industry to enable the full potential of simulation methods to drive down cost and lead time for development of new products.
Why Should You Attend?
Share industry experiences (simulation bottle necks, capability development needs etc.)

Opportunity to understand different industry modelling practises

Information on latest meshing/modelling tool capabilities.

Who Should Attend?
The seminar is aimed at people in industry working with simulation methods who would like to share their experiences and to gain an overview of state of the art modelling / meshing methods. The seminar is also aimed at software providers who would like to show the latest capability of their tool solutions and to provide an insight into upcoming capabilities.

Agenda
09:30 Registration
10:00 Chairman's Introduction & Welcome
Morten Ostergaard, Airbus
Efficient Meshing for Rapid Simulation
Shahrokh Shahpar, Rolls-Royce Plc.
Driving Productivity and Innovation by Overcoming Automation
Challenges in Model Set-up
Anthony Mosquera, Applied Computing &Engineering Limited
Evolutions in Aircraft Structure Modelling Methods
Andy Ibbotson, Airbus
Efficiency in Model Preparation in Low-Volume, High Variability
Analysis Consulting
Matt Clarke, Strategic Simulation and Analysis (SSA)Ltd.
12:30 Lunch break
Addressing the Challenges ofDelivering Timely and Effective CAE – A
New Generation Toolset
Richard White, MSC Software Ltd.
Automatic Decomposition and HEX-Dominant Meshing of Complex
Aero Engine Components
Benoit Lecallard, Queens University Belfast
A Common, Robust Environmentfor the Representation, Manipulation
and Meshing of Complex Simulation Models Sourcedand Assembled
from Disparate CAD Systems
Rich Evans, Cambridge Flow Solutions
Deck Builder: Configuration Manager for Computer Aided Engineering
Timothy Guirguis, Jaguar Land Rover
Physics Dependent De-featuring. Isit a Prerequisite for Mesh
Generation?
Rubén Sevilla, Swansea University
General Discussion & Closing Remarks
16:40 Close


Venue
Park Regis Birmingham
160 Broad Street
Birmingham
B15 1DT
Web: www.parkregisbirmingham.co.uk
Tel: 0121 369 5555

Located in the heart of Birmingham City Centre, on Broad Street, the hotel is easily accessible by road, rail and air. With nearby train stations such as Birmingham New Street in Grand Central, Five Ways and Moor Street stations on the doorstep it is a convenient destination wherever you are visiting from. Birmingham International Airport is only 20 minutes drive away by car or taxi, the hotel also contains an onsite car park available to all guests.
Purchasing Details
Members Price
£175 | $237 | €198
---
Non-Members Price
£250
| $339 | €282
---
Order Ref: UKMESH17
Event Type: Seminar
Location: Birmingham UK
Date: October 18, 2017
Member Places
Free places are available on this event for NAFEMS member companies, subject to membership type and remaining credits. Please login to request free places.

Call for Presentations


Sponsors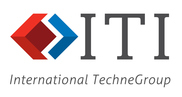 There is an opportunity available for your company to exhibit at the seminar, giving you maximum exposure to a highly targeted audience of delegates, who are all directly involved in simulation, analysis, and design.

Please contact Jo Davenport at NAFEMS if you would like more information.
tel: +44 (0)1355 225688
email: jo.davenport@nafems.org


Cancellation Policy
Please note NAFEMS cancellation policy for all UK events is as follows:-
Cancellation up to 6 weeks before the event date: free of charge;


Cancellation up to 1 week before the event date: 75% of registration fee non-refundable;


Cancellation up to 1 week before the event date: all seminar credits non-refundable;


No show at the event: 100% of registration fee non-refundable;

NAFEMS will discuss the possibility of transferring to an alternative event, however an administration charge will be applicable.
This policy is subject to change.