Early Electronics Simulation: Is it Really Worth it?
Early Electronics Simulation: Is it Really Worth it?
Webinar Presentation (Not Available)
Note: The recording is only available to NAFEMS members.
The IoT movement is driving an increasing amount of electronics and electrical systems into today's products. That trend presents new challenges when it comes to predicting and validating performance. Has signal integrity been checked? What about the thermal loads?
Simulation stands as a solution to these issues, but does it really pay off?
This webinar will answer that question. Information presented in this webinar will be based on the results of the survey (see link above) developed by Chad Jackson of Lifecycle Insights.
Agenda
Welcome & Introduction:
Early Electronics Simulation: Is it Really Worth it?


Mr. Chad Jackson, President, Lifecycle Insights

Q&A and Discussion
Close
About the Speaker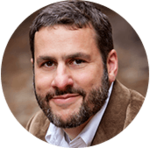 Chad Jackson is an analyst, researcher and blogger providing insights on technologies and used to design products.
As a prolific writer, he has published educational thought leadership topics hundreds of times. As a sought-after speaker, he has presented dozens of times both domestically and internationally. As an astute researcher, he has surveyed thousands of engineering organizations as part of his research studies. As a commonsense co-host of numerous web shows, he has debated and pushed the limits on critical issues. Overall, Chad is an influential, independent and insightful voice on technologies used to design products.
For more, visit his LinkedIn profile.