Simulation-Based Optimization
Awareness Seminar on 13th April 2018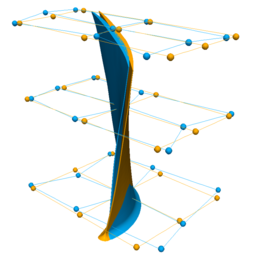 Optimization has become a key ingredient in many engineering disciplines and has been experiencing a fast growth in recent years due to innovations in optimization algorithms and techniques, coupled with rapid development in computer hardware and software capabilities. The growing popularity of optimisation in engineering applications is driven by ever increasing competition pressure, where optimised products and/or processes can offer improved performance and cost effectiveness which are difficult to achieve with a traditional design approach. However, there are still many open challenges for optimisation to be used routinely for engineering applications.
This awareness seminar aims to bring together practitioners and academics in all relevant disciplines to share their knowledge and experiences, to discuss problems and challenges, and to facilitate further improvements in optimisation techniques for engineering applications.
This event is free of charge to attend.



Call for Presentations


This is your opportunity to get involved!
We invite you to submit your presentation for consideration at the seminar. Presentations are welcomed from across all industries and every domain engaged in optimization. Presentations from global conglomerates will share the stage with those from one-man consultancies, academics and industry leaders.

Submission Requirements
In the first instance, abstracts of 300-600 words should be submitted for consideration by 16th February 2018. Abstracts must be clearly marked with presentation title, author's name, organisation, address, phone numbers and email address. E-mail your abstract to jo.davenport@nafems.org.
Authors whose abstracts are accepted will be asked to prepare an extended abstract (typically2-4 pages) and a PowerPoint presentation - full written papers are not required.
The event and all presentations will be given in English language.


Venue
To be confirmed in Central Krakow, Poland


---
Registration:
Details
Event Type: Free Seminar
Location: Krakow Poland
Date: April 13, 2018

Sponsors

There is an opportunity available for your company to exhibit at the seminar, giving you maximum exposure to a highly targeted audience of delegates, who are all directly involved in simulation, analysis, and design.
Please contact Jo Davenport at NAFEMS if you would like more information.
tel: +44 (0)1355 225688
email: jo.davenport@nafems.org