David Ewins - Distinguished Research Fellow, Mechanical Engineering Department, Imperial College London
David Ewins - Distinguished Research Fellow, Mechanical Engineering Department, Imperial College London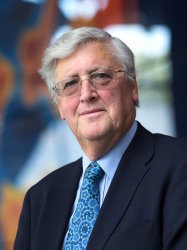 David Ewins
FRS FREng FCGI
Distinguished Research Fellow
Mechanical Engineering Department
Imperial College London
Keynote Presentation Title:
Fusion of Test and Analysis - Validation and Verification procedures for Structural Dynamics
Abstract:
Coming soon
Biography:
David Ewins studied Mechanical Engineering at Imperial College and then undertook PhD research at Cambridge University. He was appointed Professor of Vibration Engineering at Imperial in 1983 and set up the Centre of Vibration Engineering in 1990 with support from Rolls-Royce. He has held Visiting Professor appointments in France, Switzerland, USA and Singapore, where he was Temasek Professor from 1999 to 2002. He served as Pro Rector (International Relations) at Imperial College from 2001 until 2005. He was Chair of the Scientific and Technology Advisory Board for EU Clean Sky Programme from 2010 to 2014 and is currently active collaborating with and consulting for aerospace and defence industries worldwide – Rolls-Royce, MOD, NASA - both in respect of strategic research initiatives and teaching industrial practitioners of Structural Dynamics.