Talking Shop with Tony Abbey
Episode 14 - Dynamic response types - from shocking to random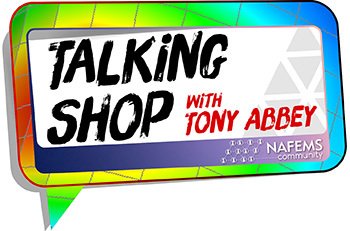 NAFEMS is talking shop with Tony Abbey on a range of topics relevant to, and suggested by, the engineering analysis community.
This free series is open to everyone, and we hope you can join us online.

We kicked off each session with a brief presentation on the subject from Tony, and thereafter, open up the floor for written questions and thoughts from you, the audience.
The sessions was moderated, allowing the host to put your questions and comments direct to Tony, and we also made each episode live on our youtube and vimeo channels, as well as sharing on social media.
Registration is quick and easy, and we hope to see you there!
This week Tony is looking at dynamic response types - from shocking to random