Talking Shop with Tony Abbey
Episode 2 - Sanity Checks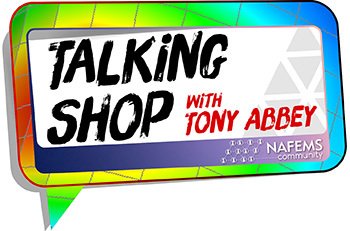 NAFEMS is talking shop with Tony Abbey on a range of topics relevant to, and suggested by, the engineering analysis community.
We kicked off each session with a brief presentation on the subject from Tony, and thereafter, open up the floor for written questions and thoughts from you, the audience.
The sessions was moderated, allowing the host to put your questions and comments direct to Tony, and we also made each episode live on our youtube and vimeo channels, as well as sharing on social media.
Episode 2 - Sanity Checks
Making sure we don't fall into the trap "Garbage in – Garbage out" is vital in FEA.
Tony showed some sanity checks we can use in static and dynamic analysis to quickly make sure we are on the right track.
These checks can be very basic, they don't prove the answers are right – but they can show if they are very wrong! Several examples are shown in the presentation, then the session opened up for questions.