Talking Shop with Tony Abbey
Episode 4 - Mohr's Circle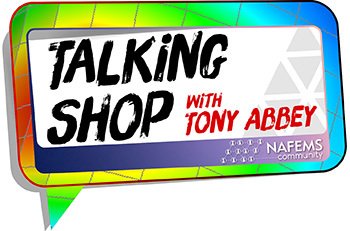 NAFEMS is talking shop with Tony Abbey on a range of topics relevant to, and suggested by, the engineering analysis community.
Mohr's circle seems to be a very unpopular topic in structural mechanics courses!
Tony thinks it is because it seems:
Very arcane
Very procedural
Very confusing
Never used in practical engineering
Why bother with Principal Stresses, Maximum shears etc. – Von Mises is king!! Maybe don't want to go back to graphs, but:
Perhaps Mohr's circle is useful today to help understand:
What are stress transformations?
Why do them?
Tony's trying to give Mohr a boost here!