NAFEMS World Congress Platinum Sponsor Webinar Series
Speakers
Kambiz Kayvantash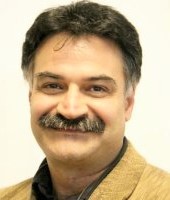 Kambiz has over 30 years' of industrial and academic experience and has undertaken research for many aeronautic and automotive original equipment manufacturers (OEMs) and other Tier 1 companies as simulation and safety optimization expert. He has secured over €6m of research grants and over €12M of consultancy for, among others, Ford, PSA, Renault, Nissan, Opel, Volvo, FIAT, HONDA, ALSTOM, SNCF, AIRBUS, ...and more. He has international expertise in numerical analysis, simulation software, optimization, safety, and biomechanics. In particular, his expertise extends to material modelling for explicit crash codes and in particular for foams, rubbers, plastics and composites.
Srinivas Gunti
Srinivas Gunti has over 20 years of Research & Product Development experience. His research areas include Computer Aided Engineering (CAE) in Product Design, Data Science in Automotive Product Development, Multi-disciplinary Design Optimization (MDO), Automotive Safety and Impact Engineering, Reciprocating Diesel Engines, Electric and autonomous Vehicles and Bio-Medical Implants. He received more than 7 best performer awards and one patent award for his contribution in the areas of new Product Design and Development. Presently, he is responsible for developing the frameworks, processes and technical case studies for Technical Capability Building and Technical Assessments at MRV. He is active as a judge in various SAE competitions and a reviewer of manuscripts pertaining to international automotive Conferences and Journals.
Keith Hanna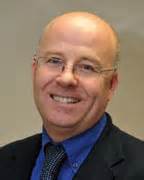 Dr. Keith Hanna is MSC Software's Vice President of Marketing and has nearly 30 years of technical and marketing experience in the CFD, CAE, EDA and PLM industries. He holds BSc and PhD engineering degrees from the University of Birmingham, England, and is a respected commentator on the CFD/CAE industry, as well as a pioneer in the use of CFD in sport.