Modelling & Simulation @ Tetra Pak®
Our Strategy Towards an End to End Capability
Tetra Pak® is one of the world leaders in food & beverage packaging and processing, thanks to its iconic paperboard packages.
Modelling & Simulation has been used for several decades at Tetra Pak®. Therefore, in some areas, our engineers have achieved some tremendous successes in terms of what is possible to represent virtually. Moreover, with the simulation results it is possible to predict, reduce time, risk and cost in product development.
However, too often, those achievements were quite local in the organisation, and the benefits were difficult to implement consistently across the full company. This was recognized and several initiatives have been started aiming at defining and implementing a "Modelling & Simulation strategy". The latest such effort was carried out during 2010-2012 but did not fully achieve its target.
In 2019, the complete R&D organization has shifted to a new agile way of working. Despite the difficulty of the exercise, this has offered several opportunities, most notably the ambition and mandate from the top management to change our approach to M&S.
From that starting point, we have created an end to end governance managing the capability since it is distributed across the whole of the organization and covers classical topics like CFD and FEM, but also extends to virtual commissioning or discrete event simulations.
One of the ambitions is to have a Modelling & Simulation capability more agile, proactive and collaborative, with a coherent approach to cover the full lifecycle and the full value chain of our products. Consequently, some elements have been put in place or consolidated in order to enable that transformation. We have worked with the terminology and how to organize our capability (architecture break down, maturity assessment, software used for performing M&S…). In addition to this, focus have been put to our common material database and simulation data management (SDM) as well. We will make a summary of those points in this presentation.
In parallel, part of our HPC cluster was up for renewal. We used this opportunity to analyse what is possible today and decided to increase significantly our on-premises cluster in Sweden. This was motivated by the fact that we will gather all our "calculations" on the HPC cluster from several locations and transition users that previously were using their own workstations. We will tell some of our findings and why this was the best option for Tetra Pak®.
Our journey is far from completed. Challenges we are facing right now are how to be more proactive in our use of Modelling & Simulation in the V&V of our projects, but also how to leverage the physical testing we are performing in parallel to enrich or feed information into our simulation models, as well as keeping everyone synchronized both on the way of working and the technical progresses made. We will share our status on those as well.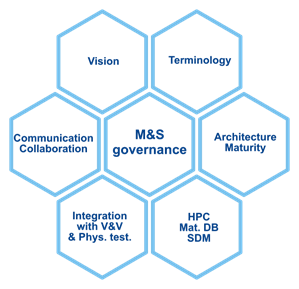 Figure 1 - Some elements of our Modelling & Simulation strategy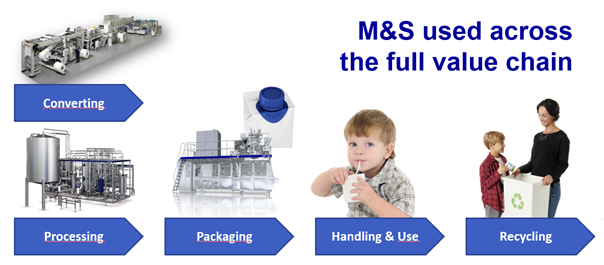 Figure 2 – Modelling & Simulation
and Tetra Pak® value chain
Agenda
Welcome & Introduction
Andrew Wood, NAFEMS
Modelling & Simulation @ Tetra Pak®: Our Strategy Towards an End to End Capability
Dr. Louis Carlioz, Tetra Pak®
Discussion and Q&A (Dr. Louis Carlioz & Mr. Fredrik Lago, Tetra Pak®)