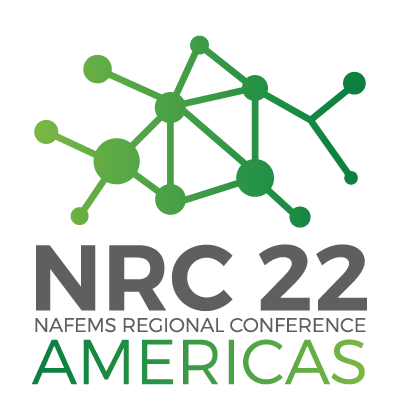 Call for Abstracts
The Call for Abstracts for NRC22 Americas, the NAFEMS Americas Conference 2022, is now open! Presentations from all areas of simulation may be submitted for consideration; however, contributions which highlight one or more of the themes identified below are particularly welcomed.
Theme #1: Driving the Design of Physical & Biological Systems, Components & Products

Theme #2: Implementing Simulation Governance & Democratization

Theme #3: Advancing Manufacturing Processes & Additive Manufacturing

Theme #4: Addressing Business Strategies & Challenges
The impact of simulation and the extent to which it is deployed can vary considerably depending on company size and the associated industry sector. NAC organizers encourage input and participation from a wide range of organizations – large and small, across all industries and domains that utilize engineering analysis and simulation.
Please note, as NAFEMS is an independent and vendor-neutral organization, all submissions must avoid any overt commercialism.
Abstract Deadline Extended to January 31st
As a first step, abstracts of 300-600 words should be submitted for consideration by January 31st, 2022.
Authors whose abstracts are accepted will be asked to prepare an extended abstract (typically 2-4 pages) and a PowerPoint presentation (peer-reviewed technical papers are not required).
If you have any questions leading up to the Abstract Submission start date, please contact us at americas@nafems.org.
Please complete the form below, or by visiting the NRC22 Americas Abstract Submission Form.
---