This Website is not fully compatible with Internet Explorer.
For a more complete and secure browsing experience please consider using
Microsoft Edge
,
Firefox
, or
Chrome
EMMC: A Community Advancing Materials Modelling and Digitalisation in Europe
Free Webinar
EMMC: A Community Advancing Materials Modelling and Digitalisation in Europe
Thursday 14 September 2023 | Online
Overview
EMMC (European Materials Modelling Council) is a not-for-profit association based in Belgium. Since its inception as a bottom-up initiative in 2014, EMMC has been gathering diverse communities across chemistry, materials science in engineering, representing the whole range of modelling and digital representations of materials. These include all physics- and data-based modelling methods and also aims at harmonised digital representations of chemicals and materials (terminologies, taxonomies and ontologies) to support interoperability and improved knowledge generation. Currently EMMC represents about 900 individual members and more than 50 organisations across Europe.
The presentation will provide an overview of EMMC and its member-driven activities.
Agenda
Welcome and Introduction
Jo Potts, NAFEMS UK
EMMC: A Community Advancing Materials Modelling and Digitisation in Europe
Gerhard Goldbeck, Goldbeck Consulting Ltd.
Discussion and Q&A
All
About our Speaker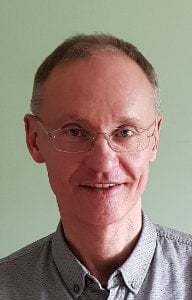 Dr. Gerhard Goldbeck is Managing Director at Goldbeck Consulting Ltd.
Gerhard has experience in a range of materials modelling topics including software development, management and marketing. In 2011 he formed Goldbeck Consulting Ltd, offering services focused on industrial impact.
Gerhard has been involved with the EMMC since its beginning in 2014, as a member of the Organisational Management Board and during the EMMC-CSA also as leader of the Work Package on Interoperability. He is one of the founders of EMMC ASBL and holds the role of Executive Secretary.