This Website is not fully compatible with Internet Explorer.
For a more complete and secure browsing experience please consider using
Microsoft Edge
,
Firefox
, or
Chrome
Technologies to Meet Fusion Energy Industry's Simulation Needs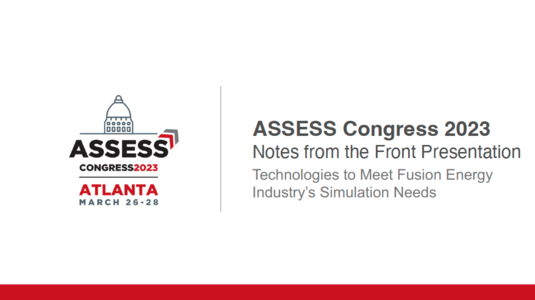 Presentation by Dr. Mark Shephard, Johnson Professor of Engineering/Director of the Scientific Computation Research Center, Rensselaer Polytechnic Institute
Mark S. Shephard is the Samuel A. and Elisabeth C. Johnson, Jr. Professor of Engineering, and the director of the Scientific Computation Research Center at Rensselaer Polytechnic Institute. He holds joint appointments in the departments of Mechanical, Aerospace and Nuclear Engineering and Computer Science. Dr. Shephard has published over 250 papers on the development of advanced mesh-based simulation technologies. He is a past President of the US Association for Computational Mechanics. He is editor of Engineering with Computers, an associate editor for the SIAM Journal on Scientific Computing and on the editorial board of six computational mechanics journals. He was a co-founder of Simmetrix Inc., a company dedicated to the technologies that enable simulation-based engineering.
Document Details
| | |
| --- | --- |
| Reference | ASSESS_23_05 |
| Author | Shephard. M |
| Language | English |
| Type | Presentation |
| Date | 27th May 2023 |
| Organisation | Rensselaer Polytechnic Institute |
| Region | Global |
Download
Back to Previous Page