This Website is not fully compatible with Internet Explorer.
For a more complete and secure browsing experience please consider using
Microsoft Edge
,
Firefox
, or
Chrome
The Case for Code Verification
The Case for Code Verification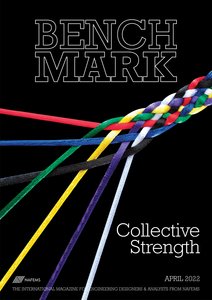 Whilst in mechanics, for instance, structural or fluid mechanics, the governing equations can generally be written down, they are often in such a form, for example Partial Differential Equations (PDE), that closed-form solutions are only possible for simple configurations. As an undergraduate, my mathematics lecturer expressed this idea by putting a dot on an otherwise clean blackboard and then stating that if the full blackboard represented the space of known PDEs then his dot represented those that have closed-form solutions. This does not mean that exact solutions for the remaining PDEs do not exist but, simply, that they are intractable through standard mathematical manipulation.
Document Details
| | |
| --- | --- |
| Reference | BM_Apr_22_2 |
| Author | Ramsay. A |
| Language | English |
| Type | Magazine Article |
| Date | 5th April 2022 |
| Organisation | Ramsay Maunder Associates |
| Region | Global |
Download
Purchase Download
| | |
| --- | --- |
| Order Ref | BM_Apr_22_2 Download |
| Non-member Price | £5.00 | $6.14 | €5.77 |
Back to Previous Page