AI in Manufacturing: How to Run Longer, Run Better and Keep Relevant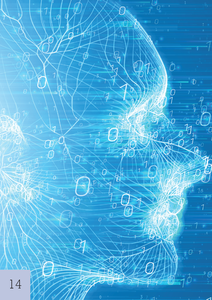 This article featured in the July 2018 edition of benchmark "Artificial Intelligence & Machine Learning - Believe the Hype?"

Imagine if you could anticipate equipment service needs in advance, accurately,and spend time only servicing the equipment that needs it when it needs it.Imagine, too, if you could make smarter production design decisions that optimize the overall manufacturing process. You can, with data you already have, by leveraging it using artificial intelligence (AI).
Document Details
| | |
| --- | --- |
| Reference | Bm_Jul_18_1 |
| Author | Overton. J |
| Language | English |
| Audiences | Manager Analyst |
| Type | Magazine Article |
| Date | 1st July 2018 |
| Organisation | Analytics Group, DXC Technology |
| Region | Global |
Download
Purchase Download
| | |
| --- | --- |
| Order Ref | Bm_Jul_18_1 Download |
| Non-member Price | £5.00 | $6.28 | €5.62 |
Back to Search Results