This Website is not fully compatible with Internet Explorer.
For a more complete and secure browsing experience please consider using
Microsoft Edge
,
Firefox
, or
Chrome
The Dynamic Test Agency Handbook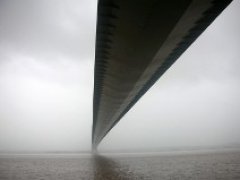 The NAFEMS Dynamics and Testing Working Group was borne out of the Dynamics Testing Agency (DTA). The original DTA was set up in the late 1980s through a collaboration between industry and the UK's Department of Trade and Industry to disseminate best practice to the structural dynamic community. Its output was primarily biased towards the testing community not only to provide fundamental advice on how to implement effective testing, but also to inform users on the analysis and interpretation of results. One of the objectives of the original group was to bring together test and analysis to exploit the complementary aspects of each approach. Thus, Finite Element Model reconciliation was one of the key activities of the DTA. One of the key documents that can came out of the DTA was the "Dynamic Test Agency Handbook".
The Handbook is split into 9 volumes that are available in one single pdf download available to NAFEMS members via the members download button.
The structure of the DTA Handbook can be found below:
An Introduction to the DTA - Volume 0
Instrumentation - Volume 1
Data acquisition and signal processing - Volume 2
Modal testing and validation - Volume 3
Non-linearity in dynamic testing - Volume 4
Dynamic testing of materials - Volume 5
Shock and vibration testing - Volume 6
Laboratory simulation testing - Volume 7
Condition monitoring - Volume 8
Structural integrity assessment - Volume 9
Document Details
| | |
| --- | --- |
| Reference | DTA_Handbook |
| Author | Dynamic Testing Agency |
| Language | English |
| Audience | Analyst |
| Type | Publication |
| Date | 4th December 1994 |
| Organisation | Dynamic Testing Agency |
| Region | Global |
Download
Back to Search Results