Processing of Numerical Simulations and Experimental X-Ray Car Crash Data for Deviation Analyses and Model Quality Assessment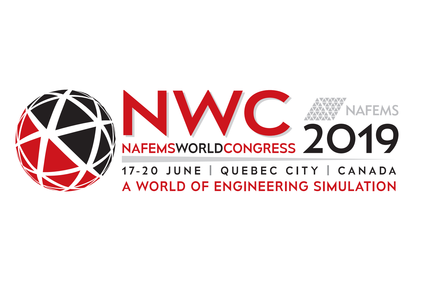 This paper was produced for the 2019 NAFEMS World Congress in Quebec Canada

Resource Abstract

The new technology of in-situ X-ray car crash (X-CC) enables the observation of the dynamic behavior of hidden vehicle structures under crash conditions. The further processing and utilization of this information with the overall objective of the extended validation and optimization of crash simulations require novel approaches. In this study, a method is presented and analysed, which can be applied at the interface between the experimental X-ray and the numerical simulation results. This method is based on the restriction of the degrees of freedom of a considered component within a numerical simulation. The dynamic restriction is related to the experimental in-situ X-ray results (single perspective, framerate up to 1 kHz) and implemented using synthetic enveloping surfaces (SES), which exclusively interact with the considered component.



Based on a simple simulation setup and related virtual experimental results, different ways of implementation are analysed. During the evaluation, the results are examined regarding the overall reconstruction of the virtual experiment by means of the simulations with synthetic enveloping surfaces. Additionally, the potentials and limitations regarding the quantitative assessment of deviations using the interaction of the enveloping surfaces and the considered component are discussed. Finally, the impact of the synthetic enveloping surfaces on the overall simulation is analysed.
Document Details
| | |
| --- | --- |
| Reference | NWC_19_110 |
| Author | Dlugosch. M |
| Language | English |
| Type | Paper |
| Date | 18th June 2019 |
| Organisation | Fraunhofer EMI |
| Region | Global |
Download
Purchase Download
| | |
| --- | --- |
| Order Ref | NWC_19_110 Download |
| Non-member Price | £5.00 | $6.20 | €5.58 |
Back to Search Results