This Website is not fully compatible with Internet Explorer.
For a more complete and secure browsing experience please consider using
Microsoft Edge
,
Firefox
, or
Chrome
Uncertainty Quantification and Probabilistic Analysis Applied to the Design of Advanced Aero Engines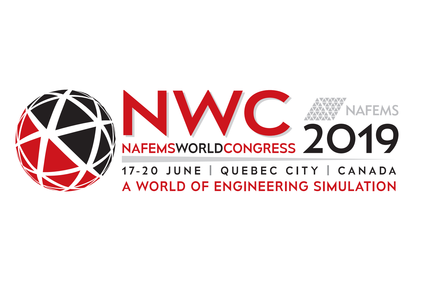 This paper was produced for the 2019 NAFEMS World Congress in Quebec Canada

Resource Abstract

Accounting for variability and uncertainty that might occur during the manufacturing process and in the use of products is increasingly important for the assessment of component, sub-system and system performance. The application of simulation-driven design has enabled more widespread use of stochastic and probabilistic methods in the design of advanced aero engines, enabling the assessment of variability and uncertainty during their development. The early estimation of in-service aero engine behaviour allows for competitive design solutions, shortens development time and reduces development costs. The probabilistic models developed via these tools and methods can be updated with data collected during the in-service phase of the product. This can be used to verify and validate the estimated behaviour or to build a digital twin of the product and enhance any forward prediction of product behaviour.



This paper will discuss the application of automated design and simulation processes, robust design techniques, probabilistic and stochastic methods for real world design tasks in the area of advanced gas turbines. For a successful understanding of the effect of variability and uncertainty a system level view must be developed which ensures that they are propagated correctly through the system, sub-system and component models. Several key points will be highlighted with real world gas turbine applications. The examples will demonstrate how these methods, tools and processes can be employed to deliver business value.



The presentation will also focus on best practice and development needs for tools, methods and processes in the area of stochastics, probabilistic methods and robust design. This section will provide input for the development community of simulation tools and methods and will highlight key business requirements and current shortfalls of the processes, methods and tools from the perspective of the real world application on complex systems.
Document Details
| | |
| --- | --- |
| Reference | NWC_19_120 |
| Author | Karl. A |
| Language | English |
| Type | Paper |
| Date | 18th June 2019 |
| Organisation | Rolls-Royce Corporation |
| Region | Global |
Download
Purchase Download
| | |
| --- | --- |
| Order Ref | NWC_19_120 Download |
| Non-member Price | £5.00 | $6.29 | €5.84 |
Back to Previous Page