Iterative Design Method for Plastically Stressed Shaft-Hub Connections with Optimized Contact Pressure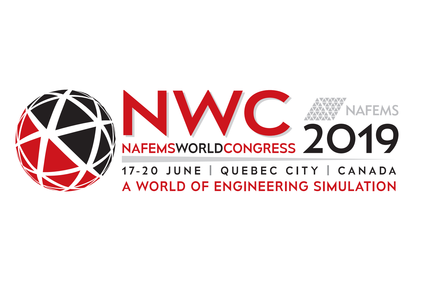 This paper was produced for the 2019 NAFEMS World Congress in Quebec Canada

Resource Abstract

A recently developed joining method using lateral extrusion enables the clear-ance-free manufacturing of cylindrical and non-circular shaft-hub connections. While the method is highly efficient, joining by plastic deformation usually results into an uneven distribution of contact stress or even gaps in the inter-stice. In order to provide a more suitable contact stress distribution in axial di-rection, e. g. for minimized stress in the hub or fretting fatigue, shape modifica-tion of the contact surface is necessary. Since the contact stress is mutually de-pendent on both the hub und the shaft when performing joining by forming, an iterative approach is required. In this paper, an iterative method for adapting the axial contact stress distribution of plastically stressed shaft-hub connections with a predefined target contact stress is presented. For this purpose, the inner contour of the hub is updated iteratively.



A single iteration of the design optimization process includes the following steps:

1) update of FE model

2) elastic-plastic FE simulation of the joining by forming process

3) characterisation of contact stress distribution by polynomial fit

4) geometrical modification of inner hub contour



The automated contact stress adaptation is implemented in Python strongly linked with FE Simulations being performed with Ansys Workbench. In order to demonstrate the application of the new method, an exemplary circular shaft-hub connection is used to simulate the joining process by lateral extrusion. The inner contour of the hub is updated iteratively in order to create a uniform axial contact stress distribution. Additionally, the effects of different optimization settings on the adaptation of contact stress distribution and computation time are shown.
Document Details
| | |
| --- | --- |
| Reference | NWC_19_211 |
| Author | Ulrich. D |
| Language | English |
| Type | Paper |
| Date | 18th June 2019 |
| Organisation | Universität Stuttgart IKTD |
| Region | Global |
Download
Purchase Download
| | |
| --- | --- |
| Order Ref | NWC_19_211 Download |
| Non-member Price | £5.00 | $6.28 | €5.58 |
Back to Search Results