How to Leverage Applied AI & Deep Learning in Manufacturing and Simulation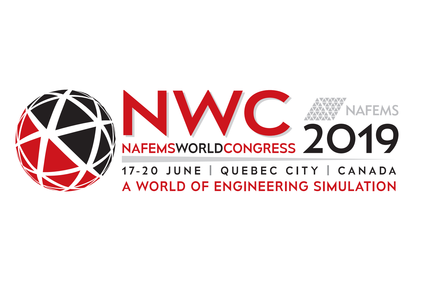 This paper was produced for the 2019 NAFEMS World Congress in Quebec Canada

Resource Abstract

Machine Learning (ML), Deep Learning (DL), and Artificial Intelligence (AI) have been the talk of the town worldwide for a few years now. Many new deep learning algorithms provide new ways of making digital twins and simulation models in general more relevant to the actual manufacturing process and/or operational conditions they are meant to improve in the first place. For instance, upstream insights as to what is causing defects typically only picked up too late by quality assurance and other testing at the end of the manufacturing process, can be provided early in the cycle through real-time applied AI agents in the loop.



The combination of IIoT sensing throughout the manufacturing process and new deep learning algorithms also provide significant value in avoiding costly re-work of defective parts. It can equally help reduce troubleshooting time of system malfunctions picked up at the end of the manufacturing process by quality assurance testing, or worse during operations. Moreover, the newer capabilities such as reinforcement deep learning algorithms and adaptive neural trees (ANT) can be leveraged to learn from a simulation and digital twin environment. Once the resulting reinforcement-based AI agent has self-learned to best achieve the end goal, it can then be applied in real-time operational environment to detect onset of anomalies, outlier events (positive or negative), or other patterns it learned to recognize during training.



Specific examples in discrete manufacturing with real-time monitoring AI agents will be provided to show how you can detect from high dimensional features some outliers. The presentation will also show how deep learning models can be used for building reduced models from computational fluid dynamic (CFD) and thermal analysis. ML, DL, and AI use cases in practical simulation and manufacturing environments will be described in detail. MAYA HTT's presentation on applied AI will help you assess your organization AI-readiness level, better understand the technological enablement considerations, and understand how to leverage AI technologies in a manufacturing and simulation context, specifically through customer use case examples.
Document Details
| | |
| --- | --- |
| Reference | NWC_19_238 |
| Author | Duquette. R |
| Language | English |
| Type | Paper |
| Date | 18th June 2019 |
| Organisation | MAYA Heat Transfer Technologies |
| Region | Global |
Download
Purchase Download
| | |
| --- | --- |
| Order Ref | NWC_19_238 Download |
| Non-member Price | £5.00 | $6.28 | €5.58 |
Back to Search Results