Cerber, a SPDM Proof of Concept Based on OpenSPDM to Manage Bearing Design for Aircraft Engines at Safran Aircraft Engines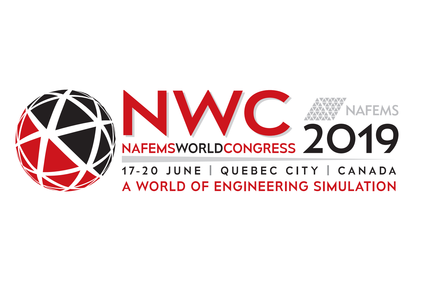 This paper was produced for the 2019 NAFEMS World Congress in Quebec Canada

Resource Abstract

Bearing design for aircraft engines is a key process to ensure usability & security for a proper usage of such devices. The process design is shared with several development teams in charge of the thermo-mechanical integration and the environmental design.



This process consists in prototyping, validating and re-computing with updated parameters. Also it requires the ability to manage and identify computations source. Having a file-based data management of such computations may lead to mistakes on file location as well as on the computation intends and hypothesis.



This is where a Simulation & Process Data Management (SPDM) approach can provide a company with abilities such as a good way to retrieve the computation process, to restart a study with new parameters, and to keep the links between all these hypothesis & computation results.



Based on these needs, Safran Aircraft Engines (SAE) has launched a Proof of Concept in mid-2018 in order to get an assessment on the way it could better managed. This proof of concept was based on the OpenSPDM open-source initiative which demonstrated the feasibility of building core Simulation Data Management (SDM) functionality based on the Aras Innovator® platform. This POC was managed and delivered in agile mode by staff from INENSIA. Initial development was carried out on the Azure Cloud then transferred to a server platform within the SAE IT environment.



This concept has allowed a consistent data model to be setup and to develop new simulation capabilities within the Aras Innovator® platform. An interactive graph displays the simulation process and by the way shows the root cause of some results and decisions. Different item categories have been developed to describe geometries, loading conditions, materials, simulation tools and processes. Some connectors have been configured to launch external applications both on server and client.

This Proof of Concept has provided SAE with good understanding of such kind of solution and has allowed to identify improvements to implement in a second POC step for 2019, prior to possible operational deployment for this process design.
Document Details
| | |
| --- | --- |
| Reference | NWC_19_267 |
| Author | Leroux. J |
| Language | English |
| Type | Paper |
| Date | 18th June 2019 |
| Organisation | SAFRAN AIRCRAFT ENGINES Moissy |
| Region | Global |
Download
Purchase Download
| | |
| --- | --- |
| Order Ref | NWC_19_267 Download |
| Non-member Price | £5.00 | $6.27 | €5.55 |
Back to Search Results