A Study on the Analytical Approach to Evaluation of the Seat Wrinkling and Bagginess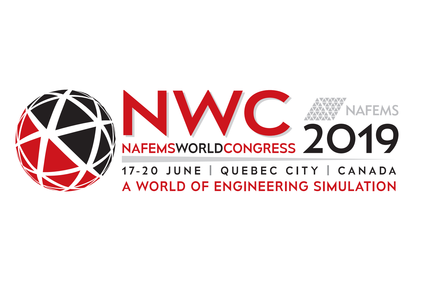 This paper was produced for the 2019 NAFEMS World Congress in Quebec Canada

Resource Abstract

As automotive customers have become more sensitive with the interior of their new vehicle purchases, the automotive industry must respond with more discerning test methods in order to meet the expectations of their consumers.



Numerical simulation is increasingly used in the field of automotive seat comfort design. This paper presents the second part of a multiphased, both experimental and numerical project, devoted to the use of Virtual Prototyping techniques for seat design.



The purpose of this study is to predict the wrinkling and bagginess of leather seat covers created by repeated Egress-Ingress conditions and long-term driving conditions.



To predict wrinkling and bagginess, this paper describes a new material testing and analysis protocol for seat cover leather.



Viscoelasticity is considered to express the time-dependent deformation of the seat cover and a leather material is selected. To evaluate the viscoelastic behavior of leather seat covers in accordance with time and the number of times being seated, cyclic tests are conducted using leather specimens of a strip type. In the cyclic tests, one cycle consisted of loading–creep–unloading conditions. To perform the seating simulation, a commercial software package for seat modeling, is used, and permanent deformation of the seat cover is predicted. It can be difficult to predict viscoelasticity using explicit code. As such, a material modeling and evaluation process is suggested.
Document Details
| | |
| --- | --- |
| Reference | NWC_19_32 |
| Author | Kwon. O |
| Language | English |
| Type | Paper |
| Date | 18th June 2019 |
| Organisation | Hyundai Motor Group |
| Region | Global |
Download
Purchase Download
| | |
| --- | --- |
| Order Ref | NWC_19_32 Download |
| Non-member Price | £5.00 | $6.27 | €5.51 |
Back to Search Results