Design Optimization of Extendable Spout for Flexible Packaging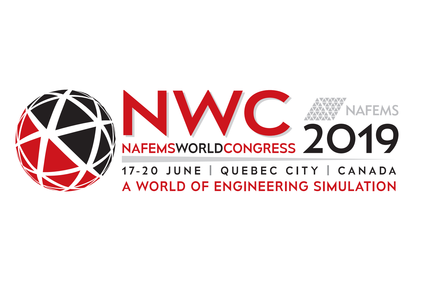 This paper was produced for the 2019 NAFEMS World Congress in Quebec Canada

Resource Abstract

Flexible packaging has seen significantly rapid growth in recent years because of its many advantages, such as light-weight and compact design as well as high sustainability, compared to traditional rigid packaging. The stand-up pouch (SUP) has been one of the best growth stories in packaging. In this work, the design optimization of an extendable spout was performed. This novel extendable spout introduces new cost-effective flow control functionality to SUPs and makes transportation of the empty (unfilled) packages more efficient. Since it is made of flexible materials such as INFUSE™ olefin block copolymer and polyethylene blends, it provides convenience and comfort for the end user to use as a nipple or straw for suction of the contents out of the package. Prior to its first use, the extendable spout is protected by a Pressure-Sensitive-Adhesive (PSA) film that prevents premature extension of the spout and also provides aseptic conditions.



A preliminary extendable spout design was first modeled using finite element (FE) modeling software ABAQUS to establish the baseline model. The baseline design was susceptible to premature non-axisymmetric buckling and therefore difficult to retract. A design optimization problem was then formulated and solved using the optimization software HEEDS coupled with ABAQUS. An optimal design, free of non-axisymmetric buckling, was identified using this method. In addition, mold-filling analyses were performed using Moldflow to ensure defect-free molding of this optimal design, which is thin walled and involves long resin flow paths. The functionality and performance of the optimal design were successfully validated using injection-molded prototype samples. This work demonstrates that the effective utilization of optimization software combined with structural and process modeling software packages can efficiently solve very complex and challenging real-world problems, and significantly accelerate the product development process.
Document Details
| | |
| --- | --- |
| Reference | NWC_19_7 |
| Author | Ma. L |
| Language | English |
| Type | Paper |
| Date | 18th June 2019 |
| Organisation | The Dow Chemical Company |
| Region | Global |
Download
Purchase Download
| | |
| --- | --- |
| Order Ref | NWC_19_7 Download |
| Non-member Price | £5.00 | $6.27 | €5.51 |
Back to Search Results