This Website is not fully compatible with Internet Explorer.
For a more complete and secure browsing experience please consider using
Microsoft Edge
,
Firefox
, or
Chrome
Teoria e applicazioni dell'Ottimizzazione numerica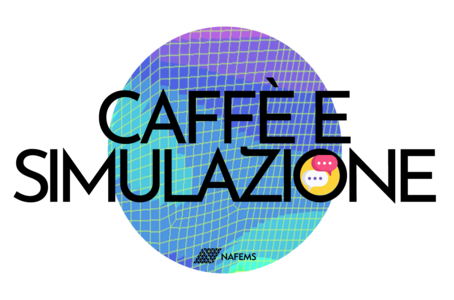 In questo appuntamento parleremo dell'Ottimizzazione numerica per specialisti di simulazione e progettisti CAE. Verranno presentati sia gli aspetti di base che casi applicativi, per rispondere alla domanda: «Può l'Ottimizzazione Numerica rendere più efficiente la progettazione?»
Concetti base dell'Ottimizzazione numerica
Automazione di processo e parameterizzazione
Strategie e Algoritmi di ottimizzazione
Applicazioni in campo Architettura e Automotive
Vuoi saperne di più? Iscriviti al nostro webinar! Hai domande sulla simulazione CAE a cui vorresti trovare una risposta? Ci sono tematiche di simulazione che vorresti approfondire?
Contattaci, potrai guidare i contenuti delle prossime iniziative di NAFEMS Italia
Scaletta evento
Benvenuto e introduzione - Giuseppe Romano NAFEMS Italia Regional Representative
Introduzione all'Ottimizzazione Numerica con concetti base ed applicazioni in ambito industriale - Alberto Clarich -ESTECO
Tavola rotonda + Q&A dal pubblico
Prossimi eventi + Chiusura
Document Details
| | |
| --- | --- |
| Reference | teoria-e-applicazioni |
| Author | Alberto Clarich |
| Language | Italian |
| Type | Presentation |
| Date | 11th November 2022 |
| Region | Italy |
Download
Back to Search Results