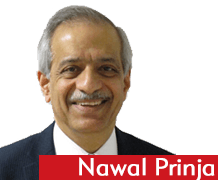 There are two basic approaches to the design of engineering components and structures: design by rule and design by analysis. In the design by rule approach, rules and limitations set by a design standard are adhered to. The design by analysis approach requires either analytical or computational effort to predict stress levels and this is where the FEA is often used. The webinar highlights the main issues in using FEA in conjunction with design codes and covers various aspects of FEA practice and assessment of a design. Since most of the design codes were written before the advent of FEA, it is important to appreciate the importance of various classes and categories of stresses used in the design codes.
The basic principles used in the two types of design codes (allowable stress codes and limit state codes) along with code treatments for design against failure will be discussed.
The webinar will highlight the biggest change in history of structural design codes and explain how uncertainty is being accounted for through the use of probabilistically calibrated partial safety factors instead of the traditional 'factor of safety'. This change has been introduced through the new Eurocodes which have replaced the old BS codes.
The webinar will be delivered by Prof Nawal Prinja. Professor Nawal K. Prinja has 35 years of academic and industrial experience in the civil and defence nuclear sector. He is Technology Director of Clean Energy, Wood plc. In his current role, he is responsible for managing technical capability, technology development and performing engineering and technical governance. He holds a position of Honorary Professor at three British universities (University of Aberdeen, Brunel University in London and Bolton University). He chairs the Industrial Advisory Committee of the National Structural Integrity Research Centre (NSIRC).
He has published 3 books and over 45 technical publications related with structural integrity. Currently he is chairing the International Task Force on Harmonisation of Codes set by the World Nuclear Association's CORDEL project and has worked with IAEA as a technical expert to help write their safety guides and chair expert consultancy meetings.
He is a member of the Technical Assessment Panel of Fusion for Energy working on the international ITER project. He has represented Clean Energy at the House of Lords Select Committee on Nuclear R&D and at the Round Table meeting held with UK Government on materials research.
He was appointed as an advisor to the UK Government to help formulate their long term R&D strategy for nuclear industry and also advises the Ministry of Defence on Nuclear Propulsion Research & Technology programme.