This Website is not fully compatible with Internet Explorer.
For a more complete and secure browsing experience please consider using
Microsoft Edge
,
Firefox
, or
Chrome
Computational Fluid Dynamics: Application Cases and Good Practices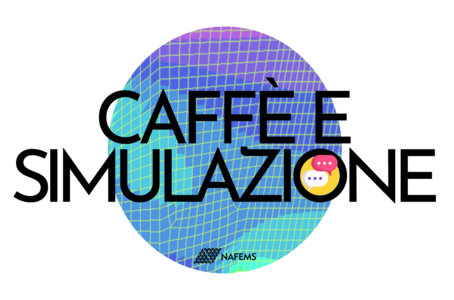 Nel nostro secondo appuntamento siamo partiti dalle basi e dalle buone pratiche per eseguire correttamente le simulazioni nel campo della fluidodinamica computazionale (CFD).
Quattro esperti di simulazione si riuniscono nel nostro salotto digitale per parlare di CFD cercando di rispondere a tre domande chiave:
cos'è la CFD?
perché la CFD?
come e quando ricorrere alla simulazione in ambito CFD?
Contattaci, potrai guidare i contenuti delle prossime iniziative di NAFEMS Italia
Scaletta evento
Benvenuto e introduzione
Giuseppe Romano - NAFEMS Italia Regional Representative
Introduzione alla Simulazione Fluidodinamica e le sue Applicazioni Industriali
Matteo Vettori - e-FEM srl
Multiphysics modeling by Lattice Boltzmann method
Dr. Alessandro De Rosis -The University of Manchester
Progetto e verifica di un sistema di condizionamento aeronautico
Giulio Malinverno - FIMAC, SPA
Simulazione Di Un Sistema Di Raffreddamento Completo Per Applicazione Motociclistica
Stefano Pincelli - Piaggio & C. S.p.A
Tavola rotonda + Q&A dal pubblico
Document Details
| | |
| --- | --- |
| Reference | W_FEB_22_Italy_3 |
| Authors | Vettori.M De Rosis.A Malinverno.G Pincelli.S Romano.G |
| Language | Italian |
| Type | Presentation Recording |
| Date | 24th February 2022 |
| Organisations | e-FEM srl The University of Manchester FIMAC, SPA Piaggio & C. S.p.A |
| Region | Italy |
Download
Back to Search Results