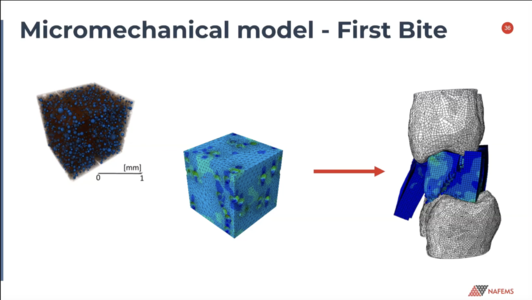 Free Webinar Recording
Globally, the food and drinks industry is worth over $5 trillion annually. That's more than both the automotive and oil & gas industries. The processes and technologies involved are complex and interlinked – engineering modelling and simulation (M&S) can be crucial in many of these processes. From equipment design to product manufacturing, packaging, and distribution, simulation can help to optimize every step of the process, saving time, money, and resources: M&S can transform the way you work and innovate.
NAFEMS' newly formed Food and Drink Industry Community (FDIC) members will give a unique insight into application of modelling and simulation within the food and drinks business, provide guidance on ways-of-working towards solving food and drinks industry specific problems, and introduce you to the community during their first webinar.
The webinar is a prequel to a face-to-face event being held in the Autumn in Birmingham, UK where the FDIC will bring together simulation users throughout this wide-ranging economic sector. The group will share experiences, examine and solve unique industry-specific problems, and create a vibrant community of analysts and designers to drive the technology forward in the world of food and drinks.
A​genda
W​elcome and Introduction
Mark Keating, Flow Science UK Ltd.
I​ntroduction to Food and Drinks Industry Community
S​tacie Tibos, Pepsi Co
What is engineering/physics based simulation?
Sunil Rama, Mondelez
The importance of calibration, validation & inline sensors etc.
Michael Adams, University of Birmingham
Complex materials and multiscale models
M​aria Charalambides, Imperial College London
The benefits of modelling and simulation to an organisation
E​dward Throp, Mondelez
Overview of follow on, autumn seminar
Stacie Tibos, Pepsi Co
D​iscussion and Q&A