This Website is not fully compatible with Internet Explorer.
For a more complete and secure browsing experience please consider using
Microsoft Edge
,
Firefox
, or
Chrome
Generative Design Powered by Embedded Intelligence: The Next Design Frontier?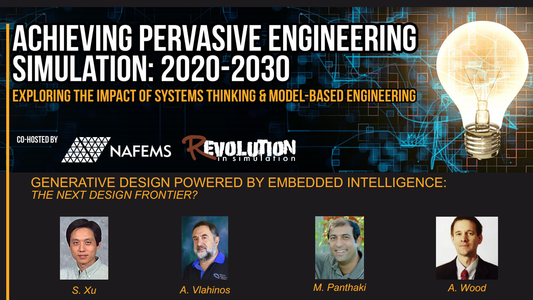 The more that systems thinking becomes an integral part of how design processes are performed, the more our engineers will examine critically the interaction of the various subsystems and components inherent to an overall system, rather than in an isolated manner. This webinar looks at how model-based design and model-based development can work alongside generative design, powered by pervasive simulation for the entire product team. Is this the next major step that is needed in our industry to design, validate and support our products with advanced integrated systems thinking.
Document Details
| | |
| --- | --- |
| Reference | W_Sep_20_Americas_1 |
| Authors | Xu. S Vlahino. A |
| Language | English |
| Audience | Manager |
| Type | Presentation |
| Date | 23rd September 2020 |
| Organisations | General Motors Advanced Engineering Solutions |
| Region | Americas |
Download
Back to Previous Page