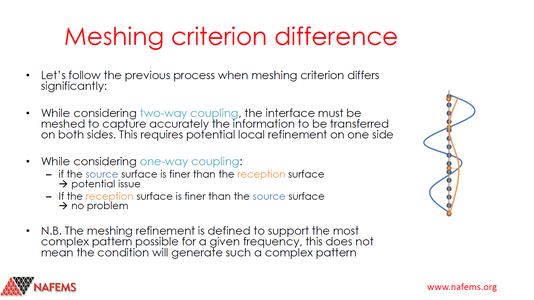 Multiphysics simulations are increasingly demanded by analysts and designers, not only for the final validation stage of a new product development cycle, but even more in its early design phase. This trend is accelerated by different applications and emerging markets, e.g. electrification of mobility (e-vehicles and planes) and related energy storage (safe and energy-dense batteries, fuel cells etc), miniaturization of semiconductor manufacturing, increased demand for energy production and distribution, etc.
Yet multiphysics simulations are not easy to perform and traditional higher education paths tend to focus on narrow domains (CFD, structural mechanics, electromagnetics) with weak guidance on multiphysics.
In this event we show some exemplary multiphysics simulation and discuss the technical ingredients and challenges behind them. Guidelines will be given about how to deal with some common scenarios encountered by analysts and designers.
About the Presenters
Angelo Limone, Siemens Digital Industries Software
Angelo Limone has a background in physics, with a focus on industrial applications. He completed a PhD at the Max Planck Institute for Plasma Physics in Garching near Munich.
Angelo previously worked as a Computational Scientist at the ABB Corporate Research Center in Switzerland and currently he works as Technical Product Manager at Siemens Digital Industries Software. Angleo's current work is focused on low-frequency computational electromagnetics, heat transfer, thermal radiation, plasma flows and multiphysics.
Jonathan Jacqmot, Free Field Technologies
Jonathan Jacqmot holds a mechanical engineering degree (equivalent to MSc) from Université Libre de Bruxelles (Belgium). Jonathan has 15 years of experience in acoustic CAE with Free Field Technologies (FFT now part of MSC Software, Hexagon MI). At the beginning of his career, he performed a 1-year assignment on-site at Airbus Acoustic department as NVH CAE consultant.
Over his career, Jonathan evolved from Application Engineer position to Project Manager and then to Technical Manager responsible for all engineering and support operations at FFT. He is now the head of the acoustic Center of Excellence for MSC Software - Hexagon.
About this event
This event is being hosted by the NAFEMS Multiphysics Working Group (MPWG). The MPWG has formed an online Community to enable NAFEMS members to learn more and interact with other engineers and scientists who have an interest in Multiphysics analysis. For more information and to get involved go to the Multiphysics Community webpage.