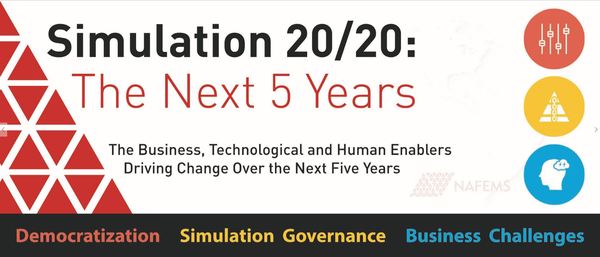 The webinar recording can be viewed using the link below. The password required to access the recording can be obtained via the members download button.
Click to access the webinar recording

Overview
The engineering software industry has seen a number of major technology innovations over the past decade, including the ways in which commercial software is licensed, priced, and delivered to end users. In addition to traditional dedicated user desktop licensing models, new usage models such as flexible tokens, vertical bundles/apps, global enterprise bundles, open source, Cloud and Software as a Service (Saas) have become much more popular and cost effective for both small/medium businesses (SMBs) and large global organizations. In this webinar, we will discuss the myriad of options available to industrial manufacturing companies and lay out some guidelines for how to evaluate the financial business case trade-offs of the various options.
About the Speakers
Monica Schnitger is an industry analyst who specializes in engineering software. Since 1999, Monica has developed industry forecasts, market models and market statistics for the engineering software markets. With over 25 years' experience in engineering and CAD/CAM, Monica held senior positions at Daratech, Computervision and Bath Iron Works. She holds a B.S. in Naval Architecture and Marine Engineering from MIT and an honors MBA from the F.W. Olin School of Management at Babson College.

Donald Tolle (Don) is the Director, Simulation-Driven Systems Development Practice, for CIMdata—an internationally recognized authority on Product Lifecycle Management (PLM) technology and best practices. Mr. Tolle brings to CIMdata and his clients more than 35 years of industry experience in the disciplines of virtual product design, development and performance validation working with global manufacturing companies in the automotive, aerospace/defense, industrial equipment, marine, consumer products, medical products and high-tech electronics industries. Don has been intimately involved in the development and application of virutal prototyping processes and tools since the early days of the SDRC consulting business, where he was involved in the application of both computer-aided test (CAT) and computer-aided analysis (CAE) tools to solve product development issues across a wide range of industries. He subsequently used this hands-on knowledge of industry requirements and technology gaps to guide the development of next generation tools and processes at SDRC/UGS/Siemens PLM including simulation data management to enable the adoption of virtual prototyping techniques earlier in the product design cycle before costly commitments are made to physical prototyping and manufacturing tooling.His current areas of focus and interest center on the defintion and adoption of model-based engineering methodologies and tools to connect the disparate and "loosely connected" disciplines involved with systems engineering and conceptual design (requirements and system architecture definition, mechanical, electrical, software, controls) and the perisistent use of robust system models throughout the product development lifecycle. Mr. Tolle holds a BS in Mechanical Engineering and an MBA from the University of Cincinnati.