Abstract
Boeing Navigates the Digital Thread in its Second Century

To fuel Boeing's goals for innovation, growth and performance in its second century, the company must transform itself into a fully digital enterprise. To do this, Boeing will embrace a Model Based Engineering (MBE) strategy that will maintain a continuous digital thread from product conception to customer delivery and beyond. This talk will discuss the strategies and challenges, both technical and cultural, that Boeing must overcome to be successful.
About the Speaker
Mr. Jeff Plant, The Boeing Company
ALEI Chief Architect and Director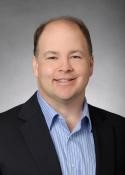 Jeff is the Boeing Commercial Airplanes, Chief Process Architect and Director of BCA Airplane Level Engineering Integration. Responsibilities include the technical integration of BCA functional processes, architecture of future state and prioritization of BCA information technology investment.
Executive leadership began in 2011 as Director, 787-9 Airplane Level Integration Team. Jeff led the program execution of the Enterprise Gated Process and development of the engineering integration plan for 787-10. The assignment put Jeff in a lead role interfacing with airline customers, supply chain executive leaders and offered frequent opportunity as delegate of VP/GM Program Manager. The challenging cross-functional role was a key building block to Jeff's current BCA level assignment.
Early career experience included manufacturing engineering on the B2 and 747/767 programs and a rotation as production supervisor. In 1993, Jeff transitioned to structures design engineering and held lead engineer roles on the BCA/BDS 747 airborne laser, Telair cargo system, determinant fuselage assembly, 767-400, product development and numerous customer introductions. Beginning 2001, Jeff spent two years in Phantom Works supporting/leading development of engineering processes for the joint strike fighter and 787 programs. He then lead implementation of relational design and model based definition as the process implementation leader for the 787 wing team where he was promoted to level 5 engineer.
In 2005, Jeff joined the management team as 787 wing engineering integration leader and went on to lead 787-3 Wing/Empennage & Landing Gear derivatives team. As 787-9 Airframe Integration Leader, Jeff led development of the Partner and Boeing Enterprise Integration plan and the "back to basics" application of lessons learned from 787-8.
Jeff is an alumnus of the Stanford Graduate School of Business. He joined Boeing in 1991 after receiving a Bachelor of Science degree in mechanical engineering from Montana State University.