Abstract
GE's Digital Thread for Design (DT4D)

GE is developing a framework to drive the Digital Thread upstream into engineering design. This framework is being developed for all GE Businesses, including GE Aviation (jet and turboprop engines), GE Power (power generation gas turbines), GE Renewables (wind and hydro turbines), and others. Here, the Digital Thread connects the multi-disciplinary engineering part/component/product design process, manufacturing & supply chain, testing, and field service. This fully connected Digital Thread allows for changes and modifications to the part or product, throughout the product lifecycle, to be quickly and fully evaluated and assessed by the engineering, manufacturing, supply chain, and services teams. Technologies included in DT4D include 1) Design Space Mapping, Design System Integration & High Performance Computing; 2) Analytical and Field Big Data Management; and 3) Machine Learning / Scalable Analytics to correlate and understand trade-offs between design, manufacturing and field parameters and product life, performance, reliability, and other metrics.
About the Speaker
Mr. Robert M. Zacharias, GE Global Research
Technical Director, Thermosciences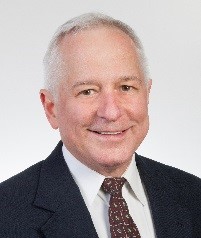 In his present role, Mr. Zacharias oversees the development and application in the engineering disciplines of Aerodynamics, Component Heat Transfer, Thermal Systems, Combustion, and Computational Fluid Dynamics. These technology disciplines and applications are broadly applied to the product lines at GE Aviation, GE Power, GE Renewables, Baker Hughes GE, GE Transportation, and other GE businesses. The focus of his team is to invent and develop new state-of-the-art technical concepts that are used to provide market competitive advantage in terms of improved product performance, operability, reliability, life, emissions, acoustics, cost and profitability.
Mr. Zacharias joined GE in 2000. From 2000 to 2015 he worked at GE Power, where his responsibilities included CFD development and applications, high performance computing, compressor aerodynamics, and later the engineering design systems across the GE businesses as an executive in the Engineering Tools Center of Excellence. Since 2015 at GRC, he has been responsible for Aerodynamics, then Component Heat Transfer and Thermal Systems, and finally Combustion and CFD. Prior to 2000 he worked at Pratt & Whitney where his responsibilities spanned CFD development, high performance computing, compressor aerodynamics, and engineering design systems.
Robert received an M.S. in Mechanical Engineering from Purdue University, and a B.S in Mechanical Engineering from University of Rochester. He is the author of more than 20 technical papers, was a recipient of the IGTI Best Paper Award, and received the 2005 GE Edison Award for technology innovation.