An Introduction to Simulation Process & Data Management
Date: Thursday, May 16th, 2019
---
Overview
Simulation Process & Data Management (SPDM) is a technology deployed by high performance industrial organisations since the year 2000 to build and maintain the Digital Thread of the data used, and the decisions taken, to predict the performance and lifetime of engineered products. The records in an SDM solution enable these companies to rapidly stand up a functional Digital Twin of an actual product to support manufacturing or operations. These organisations use SDM to assure the quality of simulations, provide traceability of results and increase engineering throughput.
Despite the successes achieved with SPDM, the adoption of information systems to manage simulation data by simulation engineers is still very low at 1%-2%.
This webinar will provide an introduction to the fundamentals of Simulation Data Management for practitioners and managers. It will serve as an introduction to those new to the technology of SPDM. It will also summarise the state of the art based on the proceedings of the NAFEMS European SPDM conference of December 2018. It will provide a foundation for delegates intending to attend the upcoming NAFEMS International SPDM conference and World Congress.
---
Agenda
Welcome & Introduction: 

Matthew Ladzinski, NAFEMS

An Introduction to Simulation Process & Data Management

Mark Norris, CEng MIMechE MBA PSE

Q&A and Discussion
Close
---
About the Speaker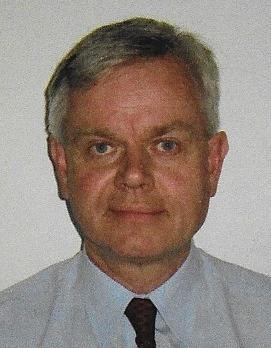 Mark Norris works with industrial organisations to accelerate the deployment of SPDM and ensure project success. He is currently advising several Aerospace OEMs on SPDM solution selection and implementation. He is the author of the NAFEMS White Paper: Business Value from Simulation Data Management – A decade of production experience and 10's of papers, articles and presentations to international conferences on SPDM and SPDM deployment. He co-developed and delivers the NAFEMS Simulation Data Management training workshop. He has also developed an open-source SPDM framework to demonstrate the core concepts of SPDM and so facilitate learning and understanding, which will be presented in a paper at NWC19.
He began his engineering career developing a method for the simulation of crack propagation in aircraft structures for which he received the N.E.Rowe medal of the Royal Aeronautical Society. He has 40 years of experience of consulting and implementation of information systems for industrial companies. These include Simulation, Computer Aided Design, EDM, PDM, PLM and Simulation Data Management. He has delivered projects for companies in the sectors of Aerospace, Defence, Gas Turbines, Shipbuilding, Automobile, Industrial machinery and consumer goods.