This webinar was available for free to the engineering analysis community, as part of NAFEMS' efforts to bring the community together online.
About our speaker ...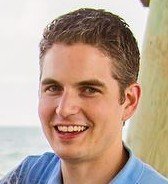 Dr Kenneth I. Aycock, Division of Applied Mechanics, Office of Science and Engineering Laboratories, Center for Devices and Radiological Health, U.S. Food and Drug Administration, Silver Spring, MD, USA
Dr. Aycock performs experimental and computational continuum mechanics research at the U.S. Food and Drug Administration. Specific areas of interest include patient-specific mechanics and hemodynamics, implantable cardiovascular devices, fatigue failure, and nonlinear materials—in particular, superelastic nitinol. His current research focuses on demonstrating best practices in verification, validation, and uncertainty quantification of physics-based computational models following FDA guidance and ASME V&V standards.
Before joining FDA, Dr. Aycock received a B.S. in Mechanical Engineering from Brigham Young University—Idaho and a Ph.D. in Bioengineering from The Pennsylvania State University.
---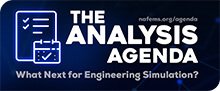 Want to Learn More about Code Verification?
Find additional resources on the Analysis Agenda page: "Code Verification: Keeping You Accurate."