Tutor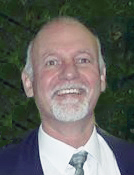 Gino Duffett has over 30 years of experience in CAE software development, training, industrial implementation and usage on an international level in various sectors, mostly automotive and renewable energy. Currently a Technology Project Manager focussing on innovative simulation driven design and automatic optimization.
Over his career Gino has taught numerical modelling up to university level, developed commercial courses and provided training for software users and university programmes on aspects such as metal forming, structural analysis, simulation process methodologies and optimization and has provided courses at Business schools on mathematical modelling, ERP and multi-cultural management.
Organization
Duration
7 June 8:30 am – 5:00 pm UTC+1
(login phase from 8:00 am).
Language
English
Course Fee
Non NAFEMS members: 600 Euro / person*
NAFEMS member: 450 Euro / person*
Included in the fees are digital course materials (see also below) and a certificate.
* plus VAT if applicable.
Digital course materials
Included in the course fees are two different digital course materials:
1) Locklizard web browser version:
This course materials can be viewed (only!) with your standard web browser. No additional software need to be installed, not printable.
2) Locklizard software versions:
For this version you would need to install Locklizard on your computer. With this version you can view and also print 2x the course material.
Printed course materials
If you want us to send you printed course materials (color, folder) we would need to charge an extra fee of 100 Euros for production and shipping. Please note that production and shipping takes time. Depending on your registration we can not guarantee that the course materials can be delivered in time.
Please put a note in the field "Mailing address" if you want to order the printed course materials.
In-house Course
This course can be booked as in-house course. Please request a quote.
Cancellation Policy
Up to 6 weeks before course starts:
free of charge;
up to one week before: 75 %;
later and no show: 100 %.
Cancellation of a seminar
If not enough participants we keep the right to cancel the course one week before. The course can be canceled also in case of disease of the speakers or force majeure. In these cases the course fees will be returned.
Organisation / Contact
NAFEMS
Deutschland, Österreich, Schweiz GmbH
Griesstraße 20
85567 Grafing b. München, Germany
Tel. +49 176 217 984 01
Fax +49 3 22 11 08 99 13 41
e-mail: info@nafems.de
Accreditation Policy
The course is agreed and under control of NAFEMS Education and Training Working Group (ETWG).