Welcome to the NAFEMS Learning Hub!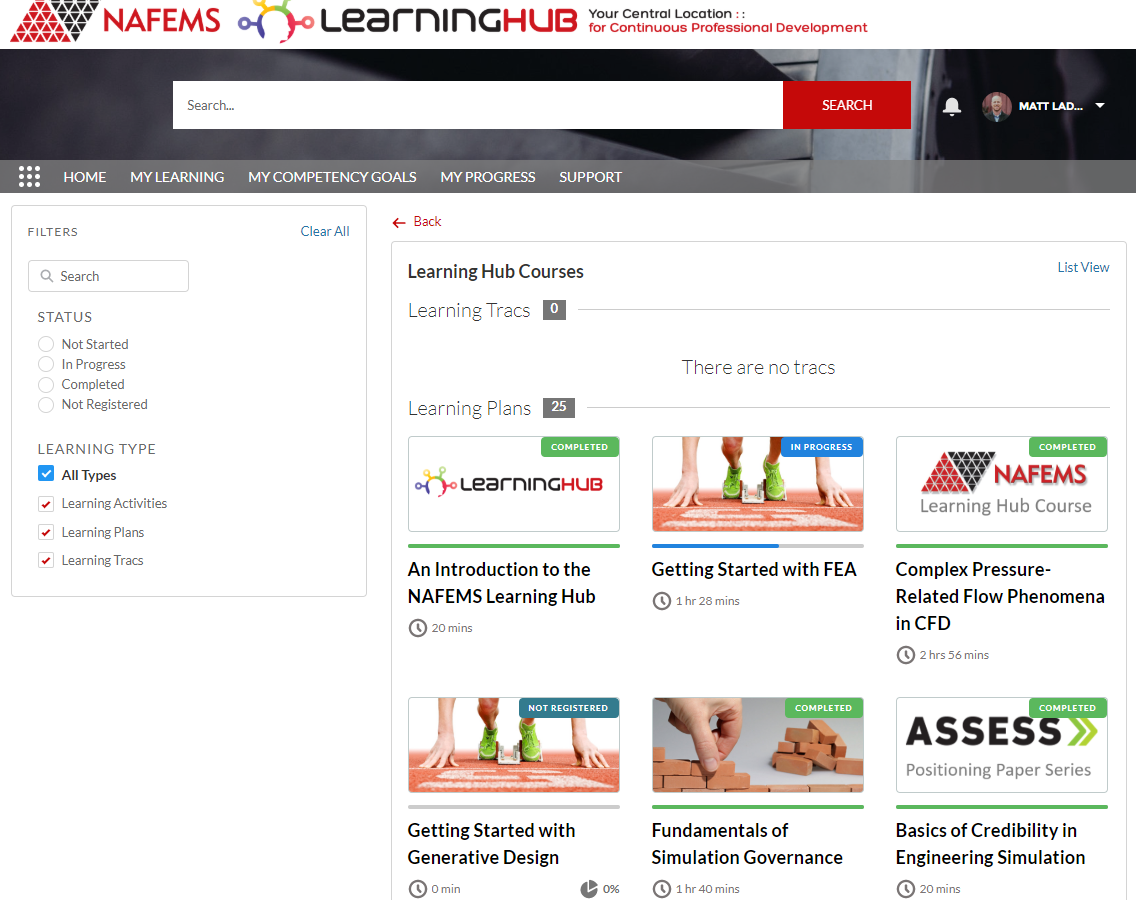 As the only worldwide independent association dedicated to serving tens of thousands of individuals working with engineering modeling, analysis & simulation, NAFEMS wanted to provide its members with a clear path for professional development. The NAFEMS Learning Hub aims to provide guided learning using the resources developed, collected, and categorized by NAFEMS over the years.
We started this effort in 2019. Our initial plans were to launch this platform in Summer 2020 as an exciting new part of your NAFEMS membership. Following a series of discussions given the current circumstances, we made the decision to launch the NAFEMS Learning Hub ahead of schedule.
What does this mean?
Course Library: You will see approximately 20 courses available. This is short of what we planned to offer the community at launch, but there is still a lot of great content ranging from quick learning (<30 minutes) courses aimed at explaining key concepts to detailed learning (~3 hours) courses addressing "Complex Pressure-Related Flow Phenomena in CFD," "Fundamentals of Simulation Governance," and "Getting Started with FEA." The good news is that several more courses are in the works and we will be adding content in the coming weeks.
How Does it Work?
To access the Learning Hub, simply login to NAFEMS.org and then visit the My NAFEMS section of the website to create your Learning Hub account.