Engineering Analysis & Simulation in the Automotive Industry:
Electrification & Advanced Lightweighting Techniques
Date: Thursday, April 27th, 2017
Location: Troy, MI
---
---


Overview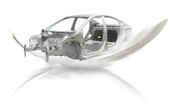 As government demands aggressive Fuel Economy and CO2 carbon emissions requirements, it has become imperative for engineers to look for new and inventive solutions to meet the imposed demands to deliver fuel efficient clean vehicles. These are being achieved by intense efforts of electrification of powertrains, as well as aggressive weight reduction efforts imposed during the vehicle development.
Automotive manufacturers and suppliers are already asked to develop innovative, safe, and dependable vehicles to market as efficiently as possible; meeting environmental requirements through electrification and light weighting solutions while also addressing fluctuating consumer needs adds yet another complex element into the automaker's task.
Topics presented and discussed at this conference will address various questions, such as:
What CAE techniques are being used to drive various powertrain electrification design alternatives (i.e., HEVs, PHEVs, EBVs, etc.)?

What are the methods used for modeling and simulation of advanced composites/ plastics to drive light weighting design?

What solutions are available to help me with the evaluation of these technologies, based on demonstrated successful applications?

What steps should I take when exploring the widening technology landscape?

---

Description

NAFEMS Americas and invited speakers will cover these topics, and more, at, "Engineering Analysis & Simulation in the Automotive Industry: Electrification & Advanced Lightweighting Techniques." Located at the MEC in Troy, MI, attendees from the major automotive manufacturers and suppliers will gather at this annual event, in a pre-competitive manner, to exchange ideas, identify best practices, and drive the near-future direction of technology.
This event aims to deliver information and insights on critical topic areas in a manner that maximizes the "take-away" value for attendees. An event agenda and concept championed by several leading figures in the automotive industry will provide the opportunity to learn about the latest technologies and practices, which attendees can later share and apply within their own organizations.
---

Featured Speakers
more information
Mr. Duane Detwiler, Chief Engineer, Honda R&D Americas, Inc.
more information
Dr. V. Anand Sankaran, Executive Technical Leader & Chief Engineer, Ford Motor Co.
---


Agenda
We are delighted to announce the availability of the preliminary agenda for the 2017 NAFEMS Americas Conference on, "Engineering Analysis & Simulation in the Automotive Industry: Electrification & Advanced Lightweighting Techniques".
Additionally, we have published a listing of all accepted abstracts and associated PDFs available for download.
---

Registration Details

You can register to attend using the "order" button on the right.
Members of NAFEMS: FREE*
Members of NAFEMS without sufficient seminar credits: $170
Non-members of NAFEMS: $370

(Prices reflect early-bird rates)
*subject to availability of sufficient seminar credits – this event will utilize two (2) seminar credits per delegate. If you would like confirm your seminar credit balance, please contact the event manager, and reference "Engineering Analysis & Simulation in the Automotive Industry" in the subject line.
These fees include attendance at the conference, morning and afternoon refreshments, and lunch. Hotel accommodation is not included.
---
Venue

MEC Conference Center & Banquet Hall
811 W Square Lake Road
Troy, MI 48098
Additional Information about the MEC

Details
Event Type: Conference
Location: Troy, Michigan USA
Date: April 27, 2017


Event Sponsors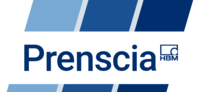 ---
Questions?
Please contact the NAFEMS Americas office with any questions.