ASSESS Congress 2023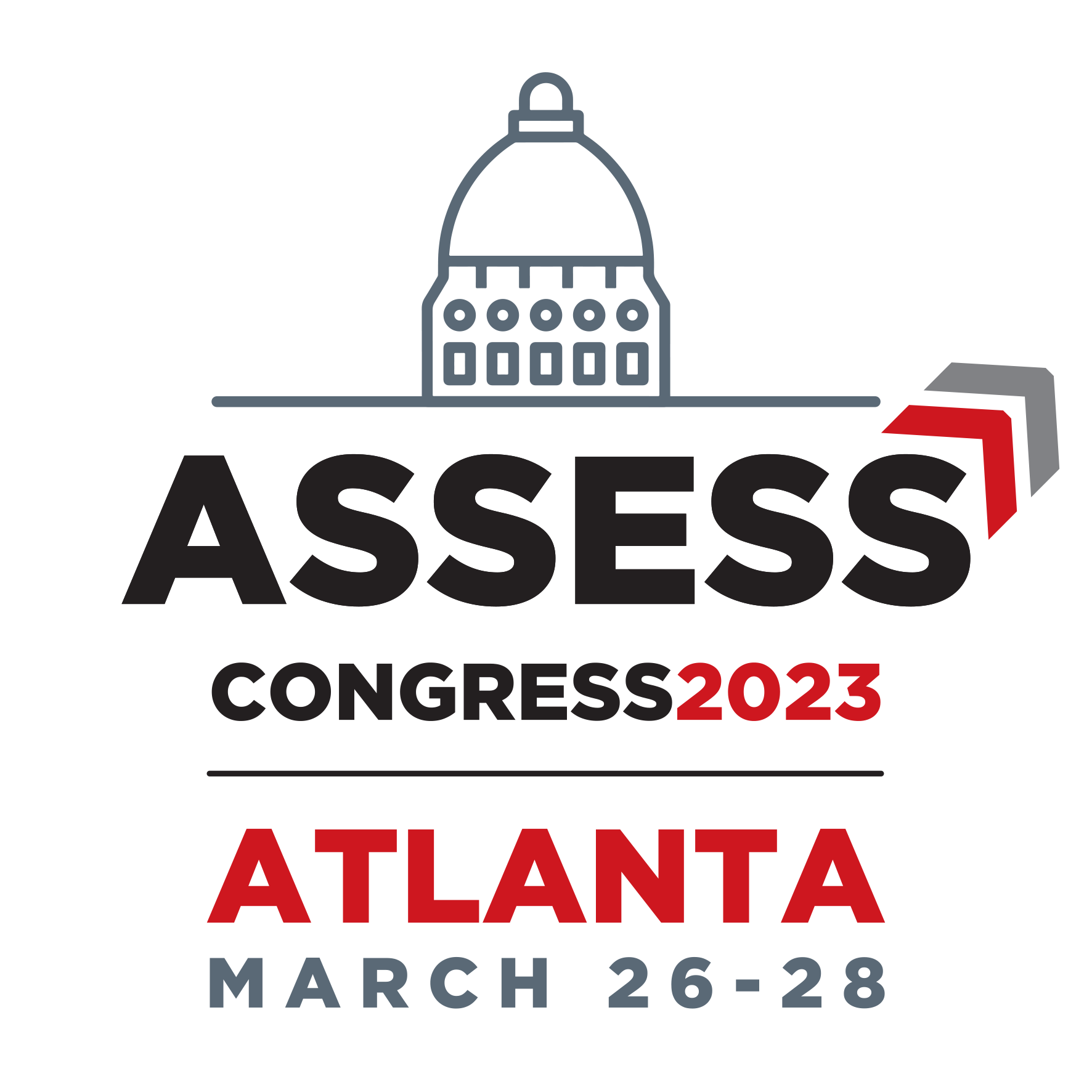 Access Conference Presentations
The NAFEMS ASSESS Initiative has one vision - to lead every aspect of engineering simulation toward a more valuable and accessible future in the medium to long term, leveraging the expertise and knowledge of top-level figures in industry, government, and academia.
To continue that journey, the ASSESS Congress 2023 was held in Atlanta, Georgia, between March 26th and 28th. This is not a traditional conference. It was an opportunity for thought leaders to work as one to map out the future of engineering simulation and lead the way toward it.
The ASSESS Congress 2023 brought together key leadership participants, including experts, industry analysts, software providers, researchers, simulation users, and others in the community of model-based analysis, simulation and systems engineering.
The conference was highly interactive, splitting into several theme workshops where participants will meet, discuss, and report to the main plenary.
Program
Sunday, March 26, 2023
6 PM

Registration and Badge Pick-up Opens

6–9 PM

Welcome Reception & Cocktails

Please join us for food, drinks, and networking opportunities. You'll have a chance to meet and talk with the other ASSESS Congress participants. We ask that all participants try their best to attend this reception.
Monday, March 27, 2023
7-8:30 AM

Breakfast: Join us for breakfast prior to starting the day's activities.

8:30 AM

Kickoff: Opening Remarks

9:00 AM

Keynote Presentation: Effective Based Design: An Air Force Perspective
Dr. Raymond Kolonay, Director – Multidisciplinary Science and Technology Center AFRL/RQVC, US Air Force

9:45 AM

Break

10:15 AM

Notes from the Front Presentations 1

A Vision for Computational Engineering by Richard Arthur, GE Research

Making the Business Case for Simulation by Mark Meili, Modeling Enabled Innovation, Leadership, & Insight

The strong engineering culture needed to best use simulation by Gene Allen, Decision Incite

Technologies to Meet Fusion Energy Industry's Simulation Needs by Dr. Mark Shephard

How to move from simulation to reduce physical testing to simulation to replace physical testing? by Gavin Streather, GKN Automotive

11:30 AM

ASSESS Presentation: "An Update on the Unified Model Characteristics for Engineering Simulation UMC4ES"

Joe Walsh, CEO/Co-Founder ASSESS Initiative LLC, CEO/Founder INTRINSIM LLC

12:00 AM

Lunch, Networking, & Discussion

1:15 PM

Working Session Breakout 1
We will be breaking into a set of working groups to discuss focused questions for each ASSESS Theme:
2:30 PM

Break & Transition to Notes from the Front Presentations 2

2:45 PM

Notes from the Front Presentations 2

Implementation of UMC4ES efforts at ASDL by Dr. Olivia Pinon-Fischer, Aerospace Systems Design Laboratory (ASDL)'s Digital Engineering Division

Establishing Trust in Engineering Simulations to unlock the value of Simulation by Dr. Alexander Karl, Rolls Royce

Best Practices for Enhancing Engineering Simulation Business Impact by Roger Keene

NAFEMS Simulation Validation and Verification Challenges by Jillian Steffek, Oshkosh

Design for Multifunctionality: we know a lot and we know very little by Dr. Carmen Torres-Sanchez, Loughborough University

4:00 PM

Break & transition to Working Session Breakout 2

4:15 PM

Working Session Breakout 2
We will be breaking out into the second set of working groups to discuss focused questions for each ASSESS Theme:
| | |
| --- | --- |
| 5:30 PM | Close-up sessions |
| 6:00 PM | Reception |
| 7 – 9 PM | Dinner: Join us for a night of good wine, good food, and good company |
Tuesday, March 28, 2023
7-8:30 AM

Breakfast
Join us for breakfast prior to starting the day's activities.

8:30 AM

Kickoff: Opening Remarks

8:35 AM

Keynote Presentation: Accelerating Innovation with Generative Design and Lattice Structures tools
Dr. Andreas Vlahinos – Advanced Engineering Solutions

9:20 AM

Break

9:45 AM

Platinum Panel
Questions taken from the audience concerning their reasons for supporting the ASSESS Initiative and their ongoing support of the ASSESS Initiative

10:30 AM

Plenary Session – Working Session Breakout 1 Reports
We'll hear the reports from of the previous day's Breakout 1 Working Sessions.

11:45 AM

Lunch, Networking, & Open Discussion

1:15 PM

Session – Working Session Breakout 2 Reports
We'll hear the reports from each of the previous day's Breakout 2 Working Sessions.

2:30 PM



Break

2:45 PM

Plenary Session – Open Discussion
General discussion of the ASSESS Initiative

3:45 PM

Close of ASSESS Congress