Bogdan-Emilian Badescu: NAFEMS Eastern Europe Steering Committee Member
Judith Oldal, NAFEMS - November 29th 2021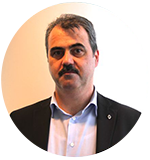 As part of our series on the NAFEMS Eastern Europe Steering Committee members, we would like to introduce you to Bogdan-Emilian Badescu.
Tell us briefly about yourself
I currently hold the position of Integrated CAE&PLM Senior Manager at Renault Technologie Roumanie, a position best described as Head of Digital in Engineering.Renault Technologie Roumanie is Renault's main R&D center outside France, employing more than 2000 engineers at three sites in Romania. In my current position, I am in charge of all digital tools and deliverables for the automotive development projects carried out by the company in Romania.
When did you first encounter numerical simulation?
My first contact with numerical simulation was as a student in an extracurricular FEM-activity organized by one of my professors in 1993. In fact, that was when I performed my first 2D model discretization, it was completely manual, counting and sketching node by node with a pencil on graph paper. One year later, I was surprised to discover that there are pre-processors that can discretize automatically. At that time and place, it was a very high-tech field, even for a top technical university in a country that had recently come out of communism.
When did you first hear about NAFEMS?
I heard about NAFEMS in discussions with colleagues from the academic CAE sector. Soon after that, a colleague asked me if I wanted to participate at a NAFEMS seminar and then a NAFEMS representative upped the stakes by proposing that I be a key speaker at an event in Bucharest in 2019.
What made you want to be included in the activities of the regional steering committee?
Well, generally it was a taste to be a part of such an interesting group of engineers which are focused on numerical simulations. More precisely, it is a chance to represent interests and requirements of regional members on a little big playground.
What do you see as the future of NAFEMS?
When I attended the NAFEMS seminar in Bucharest I had the opportunity to briefly exchange ideas with CEO Tim Morris and after I presented my paper at that seminar, I accepted an invitation from the steering committee chairman Dr Felhos to join the committee.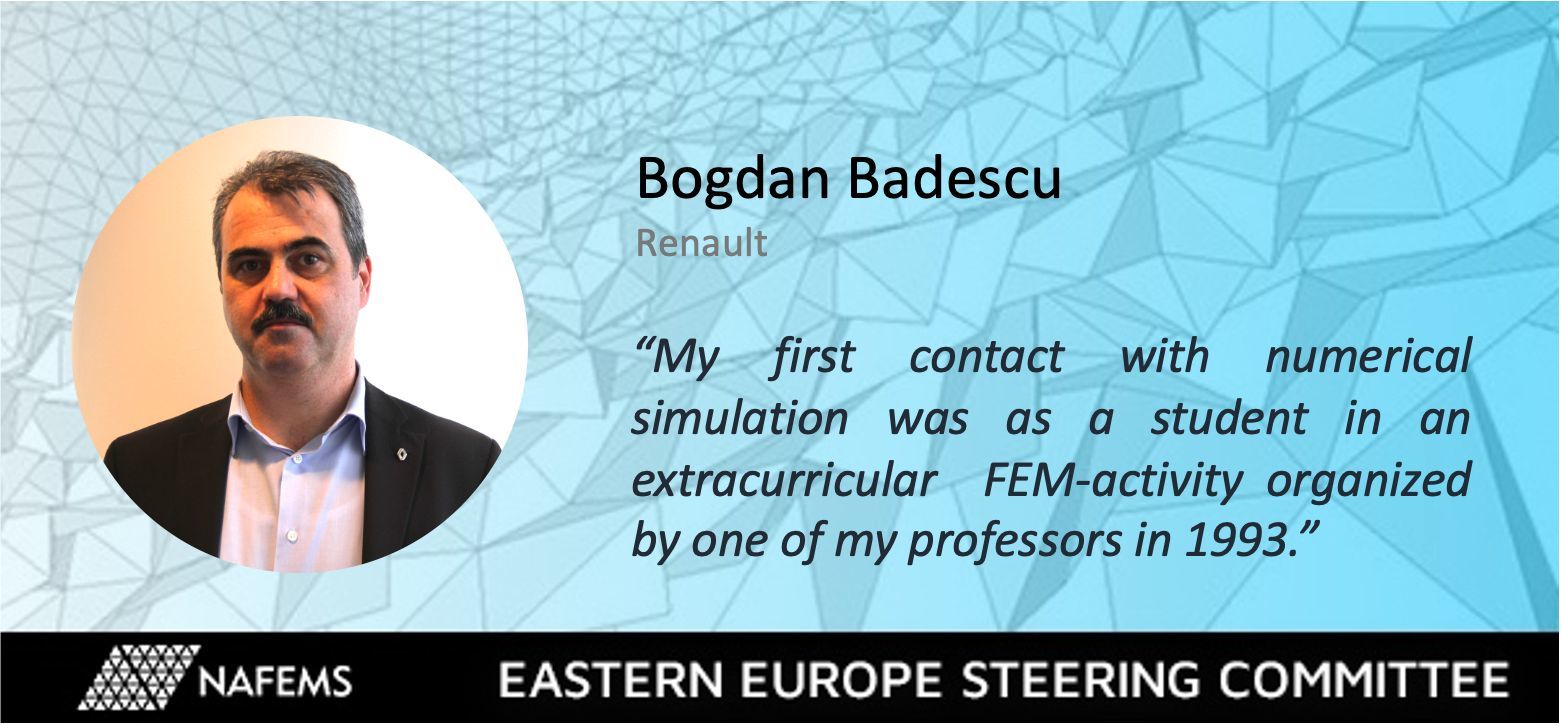 To find out more about the NAFEMS Eastern Europe team activities or to get involved, please get in touch