Kimon Afsaridis: NAFEMS Eastern Europe Steering Committee Member
Judit Oldal, NAFEMS - August 6th 2021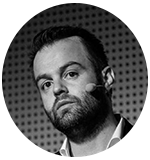 As part of our series on the NAFEMS Eastern Europe Steering Committee members, we would like to introduce you to Kimon Afsaridis.
Tell us briefly about yourself
I am the Vice President of Altair's Indirect Business for the EMEA region. For more than 10 years I have been active in the simulation industry from different positions, with a focus on building strong partnerships and helping companies to develop better products faster.

When did you first encounter numerical simulation?
My first contact with numerical simulations was during my studies as a Mechanical Engineer, but I started engaging professionally in 2009 by designing FEA analysis of Carbon Fiber products.
When did you first hear about NAFEMS?
I had heard about NAFEMS as a student and got actively involved at the beginning of my professional career.
What made you want to be included in the activities of the regional steering committee?
I saw NAFEMS as an opportunity to expand my network with experts from the industry, to keep up to date with rapidly advancing engineering simulation technologies and to improve my knowledge through its publications and benchmarks.
What do you see as the future of NAFEMS?
I see NAFEMS as a great association, providing quality and essential information so that we can design and build a better future.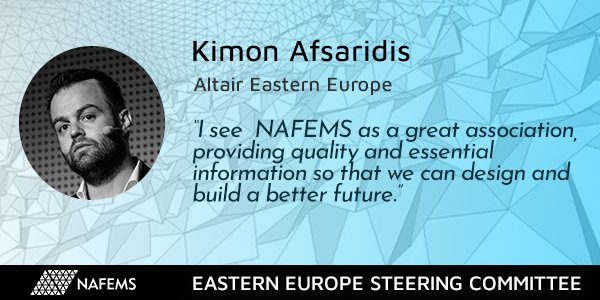 To find out more about the NAFEMS Eastern Europe team activities or to get involved, please get in touch