Kambiz Kayvantash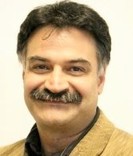 Le Professeur (Dr. Ing. ) Kambiz Kayvantash est aujourd'hui fondateur de la société française CADLM, spécialiste de la simulation numérique. Il a été, entre autres fonctions, directeur du Centre de Technologie Automobile et Directeur de Cranfield Impact Center (2005), Directeur de l'Optimisation, de la Sécurité et de la Biomécanique Développement de produits chez l'éditeur MECALOG (1991). Il a donc plus de 30 ans d'expérience industrielle et académique internationale en analyse numérique et a entrepris des recherches pour de nombreux fabricants de matériel d'origine aéronautique et automobile en tant qu'expert d'optimisation de la simulation et de la sécurité. Son expertise s'étend notamment à la modélisation des matériaux pour les codes de crash explicites et en particulier pour les mousses, les caoutchoucs, les plastiques et les composites.
Il a obtenu un DEA de l'Université Pierre et Marie Curie et l'École Centrale de Paris en mécanique des sols et son doctorat en analyse numérique et optimisation des problèmes de couplage thermodynamique et mécanique à l'Université GHS d'Essen en Allemagne où il a travaillé dernièrement comme chercheur en éléments finis et en dynamique structurelle.
---
Prof. Dr. Ing. Kambiz Kayvantash. (Since 2013) Managing and Scientific Director of CADLM, specialized in artificial intelligence based optimal design, crash and biomechanics an, (2008) Director of Centre for Automotive Technology and Director of Cranfield Impact Centre – (2005) Director of Optimization, Safety and Biomechanics Product Development, (1991) MECALOG Safety and Biomechanics Business Unit manager, (1985) Wissentschaftlicher Mitarbeiter, Universitaet GHS Essen, Germany
Kambiz has over 30 years' of industrial and academic experience and has undertaken research for many aeronautic and automotive original equipment manufacturers (OEMs) and other Tier 1 companies as simulation and safety optimization expert. He has secured over €6m of research grants and over €12M of consultancy for, among others, Ford, PSA, RENAULT, NISSAN, OPEL, VOLVO, RENAULT TRUCKS, FIAT, HONDA, ALSTOM, SNCF, AIRBUS, EADS, VALEO, FAURECIA, PLASTIC OMNIUM, TREVE, LEER, TRW, AUTOLIV, GURITT, SNECMA, and GESTAMP. He has international expertise in numerical analysis, simulation software, optimization, safety, and biomechanics. In particular, his expertise extends to material modelling for explicit crash codes and in particular for foams, rubbers, plastics and composites.
Seeking to develop these interests further, Kambiz left ALTAIR (leading CAE company) and joined Cranfield University as Chair of Automotive Technology in 2008. He created Cranfield's Centre for Automotive Technology specialized in virtual and field testing for automotive applications (light-weighting, body engineering, motorsport, off-road vehicles). During this period he was also the Director of the Cranfield Impact Centre Ltd., a 30-year-old spin-out of Cranfield University with a world-wide reputation in crash testing and road safety certification.
Kambiz has an international industrial and academic career. He obtained his BSc in Civil Engineering from the University of Wales (Swansea), his DEA from Université Pierre et Marie Curie and Ecole Centrale de Paris in Soil Mechanics, and his PhD in numerical analysis and optimisation of coupled thermo-mechanical problems from the Universitaet GHS Essen, where he was latterly employed as a researcher in finite elements and structural dynamics. Kambiz holds also an Executive MBA from HEC France and has authored over 200 research reports, 50 articles and two engineering texts. Additionally, he is the principal author of many commercial software codes including on thermo-mechanical Finite Element analysis, crash simulation codes, material models, optimisation packages, stochastic analysis tools, and virtual testing rating and certification tools. He has developed 45 safety assessment models ranging from crash dummies to barriers, to human models (including the EU reference model HUMOS). Kambiz has initiated and successfully lead many French and EU research initiatives including the ADVANCE, VITES and APROSYS-virtual testing (FW6) projects where he has had a co-ordination role. He has been a lead contributor to many other research consortia (e.g. DUMOCS, SIDECAR, CRASURV, HUMOS and HUMOSII, VITES, APSN, APSNII, ECOSHELL, NANOHAL) where he has regularly conducted a major role. He was appointed in 2008 as a member of the EADS scientific evaluation committee (expert in computational methods, optimisation, structural dynamics, and stochastic/probabilistic design). He is currently lecturing Intelligent Optimal Design at the Ecole d'Ingénieur de Leonardo de Vinci (Paris). Kambiz is the Chairman of the SimBio-M (http://www.esbiomech.org/Meetings/meeting/35) conference on application of simulation methods in Biosciences (Biomechanics, Biomaterials, Biomedicine, Biomolecules) and Co-chairman of EUROMAT Materials for Transportation.
Selected Publications:
Dirk Lehmhus, Axel von Hehl, Kambiz Kayvantash, Rudolf Gradinger, Thomas Becker, Kay Schimanski, Massimiliano Avalle, Taking A Downward Turn on the weight Spiral – Lightweight Materials in Transport Applications, Elsevier, 10/2014.

Dirk Lehmhus, Mathias Busse, Axel S. Hermann, Kambiz Kayvantash , Structural Materials and Processes in Transportation, Wiley, 4/2013 .

Wauquiez, CH., Kayvantash, K., Masfrand, S., Bekkour, T., Arnaudeau, F., Mass minimization of vehicle structure subject to varying crashworthiness constraints: a prediction correction approach, - Bathe, Klaus-Jurgen (EDT) / MIT Conference on Computational Fluid An / B / Publisher:Elsevier Science Ltd Published 2005/08

B. Troclet, B. Hiverniau, K. Kayvantash AND T. Bekkour, Development of fem/sea hybrid methods for vibroacoustic mid frequency predictions, 6th International Conference on Launcher Technologies, Munich, Germany, November 8-10, 2005

F. Arnaudeau, V. Braibant, J-F Chedmail, P. Dubois, K.Kayvantash, G. Winkelmuller, CAO et simulation en mécanique, Auteur(s) : Chedmail Patrick, Lavoisier 2000-2007

K Kayvantash, PJ Arnoux, C Brunet, Virtual Traumatology, France, CompMed, May,2007

Massimiliano Avalle, Giovanni Belingardi, Andrea Ibba, Kambiz Kayvantash, Franck Delcroix, Stochastic Analysis Of Vehicle Models For Sensitivity Analysis And Optimization, 20ESV, Lyon-France, 2007

Current Research and Teaching Interests:
Machine learning and optimization, Non-linear multi-physics simulation technology, Passive and active Safety, HMI and Biomechanics