Why are we setting up a Diversity and Inclusion Committee?
Olivia Bugaj, NAFEMS - July 8th 2021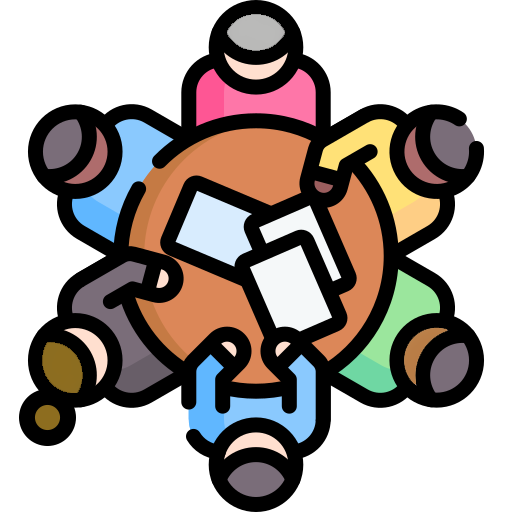 Why is Diversity and Inclusion important to us?
At a personal level
At NAFEMS, we are fully committed to building an increasingly diverse community and we want everyone to be treated fairly and with respect. By valuing individuality and identity, we develop a sense of belonging and give engineering the best chance of becoming more ethical and more productive.
To sum it up in just a few words: it's nice to be nice!
At a formal level
When technology is designed largely by a certain set of engineers, it reflects their concerns. Numerous examples of why this is an issue are listed in the books 'Invisible Women' by Caroline Criado Perez and 'Algorithms of Oppression' by Safiya Noble. It has also been recently highlighted that some Artificial Intelligence systems misidentified ethnic minorities 10-100 times more often than white people. These AI systems could also detect and label people according to gender or sexuality. If used in state-run AI surveillance systems, this could be very dangerous for LGBT+ communities in countries where same-sex love is still a crime.
So what responsibility do engineers have for the problems they tackle and the technologies they create? We do not have an answer for that. However, having a diverse viewpoint helps us see where our individual blind spots are. I'm repeating myself, but this bears repeating, diversity and inclusion represent the best chance of making engineering more ethical and more productive.
Why are we launching a Diversity and Inclusion Committee?
So why do we want to set up a diversity and inclusion community? We want to make everyone feel welcomed and valued, but we don't currently have a process to guide us.
We have had over 10 official open meetings on Diversity and Inclusion over the past few years. We started them informally during the 2019 NAFEMS World Congress and then recurring open meetings began at the beginning of 2020. During these meetings, I shared the work we have been doing internally. In return, attendees shared a lot of surprising and frustrating anecdotes, facts and encounters.
We also received a lot of feedback ranging from:
Recommendations for an initial assessment of Diversity levels at NAFEMS and transparency around diversity data within NAFEMS.

➡️ I have gathered some data about diversity within the working groups and will publish it soon, and we have a draft survey that we want the future committee to review before launching.

Suggestions for training courses on diversity and inclusion to understand whether we are unintentionally doing something wrong.

➡️ I am preparing a wee (that means small/little in Scottish ?) guidelines booklet for internal processes.

Wanting to see more involvement in diversity coming from people who do not feel like they belong in diversity groups (introverts, students, other less talked about types of diversity...).

➡️ the NAFEMS Americas, DACH and UK regional teams have set up their Regional Student Awards to highlight students' achievements. Additional internal discussions as well as talks within the Diversity and Inclusion Committee are needed to further engage with future simulation engineers.
A desire for there to be people that could help champion diversity in their groups (regional, working groups,...) and for those representatives of the groups to be involved in different NAFEMS regions to help drive the effort.

➡️ We opened internal discussions on what we could do here and could open the conversation to the members of our Diversity and Inclusion Committee.

To wanting to see:
More diversity represented in speakers, panels, working groups and in leadership.

➡️ We are working on this and evaluating how we can further improve.
The organisation of diversity networking groups or panels at bigger events.

➡️We started internal discussions on what we could do about this but again, we could also talk about it with our Diversity and Inclusion committee.
Mentorship and professional development opportunities.

➡️ This is something we need to talk about with the future Diversity and Inclusion committee members to work out what we can do.
And also...
Setting up an official task group driving diversity and Inclusion within NAFEMS.

So this is where YOU come in! ?
Having a formal group dedicated to Diversity and Inclusion will give us time, resources, and accountability around our initiatives.
Do you want to join this committee?
We now need to have a concrete set of goals and steps to further support an internal and external diversity & inclusion strategy.
We are looking for people from all backgrounds regardless of age, seniority, sexual orientation or identity, religion, socio-economic background, disability, ethnicity, gender, parental status...etc. Knowledge of, or just enthusiasm for, Diversity and Inclusion is essential to join this committee!
Having a balanced viewpoint will help us see where our individual blind spots are.
If you are interested, please drop me an email at olivia.bugaj @ nafems.org or fill in the form below:
By clicking submit and providing us with your contact details, you are giving NAFEMS your explicit consent to contact you using these details regarding your enquiry and our related products and services. You can view our privacy policy here