This Website is not fully compatible with Internet Explorer.
For a more complete and secure browsing experience please consider using
Microsoft Edge
,
Firefox
, or
Chrome
Abdelkrim (Karim) Zouani (USA)
Dr. Abdelkrim (Karim) Zouani
Manager – DAT Virtual Vehicle Validation and Verification
Ford Motor Company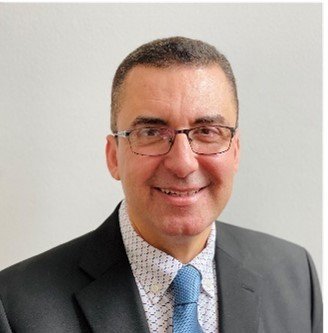 Dr. Zouani is currently Manager of the Vehicle DAT Virtual Validation and Verification Department at Ford Motor Company in Dearborn, Michigan (USA). In this role, Dr. Zouani leverage Simulation, Simulators and HIL testing to develop, verify and validate the DAT features. Previously, Dr. Zouani was an engineering supervisor and an NVH technical expert; he led the CAE team to drive the upfront development of several Ford ICE engines. In this role, Dr. Zouani established analytical methods, test procedures and design rules to address existing NVH issues and prevent arising NVH error states. Dr. Zouani holds a Bachelor's degree in Mechanical Engineering from Ecole Polytechnique of Algiers (Algeria) and a Master of Science and a Ph. D., in Mechanical Engineering, from the University of Montreal (Canada). He is a certified 6-sigma black belt, an Adjunct university professor and an advisory board member at the Eastern Michigan University engineering management school.