Mr. Mario J. Felice
Chair - Elect
Principal and Founder - virsolTech Engineering Consulting, LLC
Member of the NAFEMS Council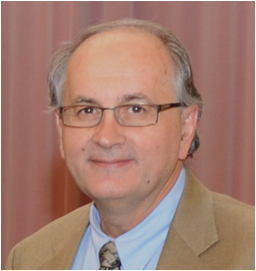 Mr. Felice is Principal and Founder of virsolTech Engineering Consulting providing automotive engineering experience to Software Tech Companies helping create "Simple & Practical" integrated simulation technologies to assist OEMs drive a faster, more efficient Product Development Cycle.
He serves as a member of the NAFEMS Council and the NAFEMS Americas Steering Committee.
Mr. Felice recently retired (Jan 1, 2021) as Global Manager for Powertrain Calibration, Controls and NVH CAE at Ford Motor Company. While at Ford, headed a large team of CAE engineers located in North America, Europe and India, supporting all analytical efforts to deliver Ford's global powertrains for best performance, fuel economy, drivability and sound quality. During his 44 years career at Ford Motor Company, he's held various positions specializing in the design and analyses of engines, transmissions and the entire powertrain system. He developed and incorporated a very comprehensive analytical process into the Ford Development process leading to significant gains in product development timing and engineering efficiencies.
Mr. Felice has published and presented at many international symposiums & conferences and been invited numerous times as a visiting professor at the Universities of Rome, Naples and Salerno in Italy.
Mr. Felice holds degrees in Bachelor of Science in Mechanical Engineering from the Fairleigh Dickinson University (New Jersey) and Masters of Science in Mechanical Engineering from the University of Michigan.