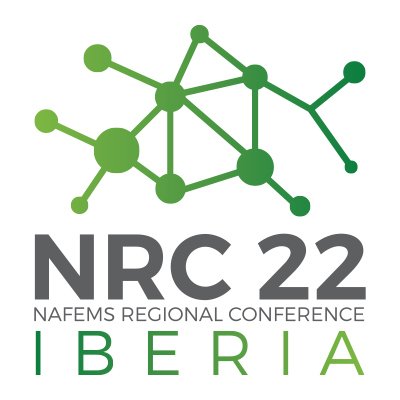 NRC22 Iberia
Call for Abstracts Now Open
NAFEMS Iberia will hold its annual conference, as part of the NAFEMS regional conference, at the ETSI Aeronáutica y Espacio in Madrid on 24 March 2022 to bring together simulation engineers committed to inspire innovative design through engineering simulation.
This conference on Multibody Dynamics will aim to bring together like-minded engineers to share their knowledge by providing keynote and other presentations from researchers, developers, resellers, industrialists and end-users in the field of Multibody Dynamics. Also enabling open discussion on recent innovations, trends, concerns and challenges in Multibody Dynamics simulation applied, among others to vehicle dynamics, railway, wind energy or industrial equipment.
The event will include presentations on novel case studies, innovations, new practices, etc. and facilitate discussions with experts to help build your network of multi-disciplinary simulation engineers, advance your career by learning new skills, prepare for future developments in the industry, etc.
Delegates
The conference is free of charge for experienced experts, engineers, developers and practitioners in the field. This includes coffee breaks and snacks as provided, but not transportation nor hotel accommodation. The number of participants is limited, and registration is mandatory and is available on a first come, first serve basis. Participation will be limited for entities; however additional persons could be included on request.