2021 NAFEMS World Congress Keynote Speakers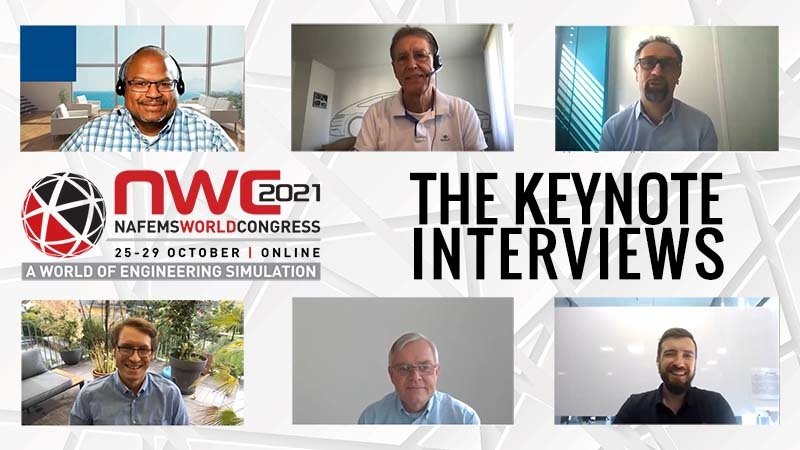 We are delighted to announce the initial line-up of keynote speakers for the NAFEMS World Congress 2021. Representing industry and academia from around the globe, they speak from positions of great experience and knowledge and are sure to provide excellent insight into their work in the simulation and analysis field.
View our exclusive keynote interview series on YouTube here, or from the links below.
Scroll down or click on the images below to find out more about the 2021 NAFEMS World Congress Keynote Speakers: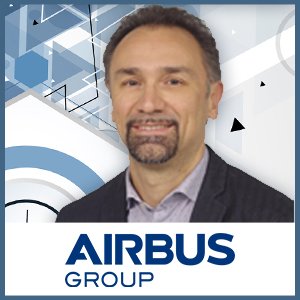 Marco Ferrogalini
Airbus Group
Digital transformation in the modelling and simulation world - the Airbus vision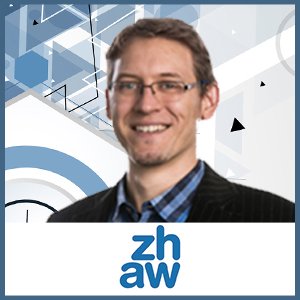 Gernot Kurt Boiger
ZHAW Zurich University of Applied Sciences
A Unified Approach on Teaching and Modelling 1D Dynamic Multiphysics Systems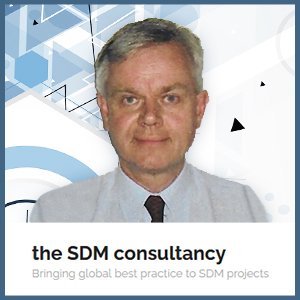 Mark Norris
the SDMConsultancy
20 years of SPDM in Production, from Systems to Solutions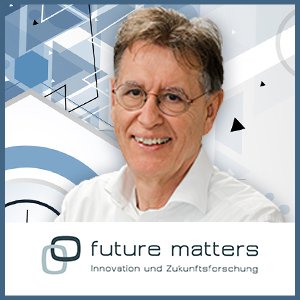 Christoph Gümbel
Future Matters
The Future of Virtual Vehicle Development from a Management Perspective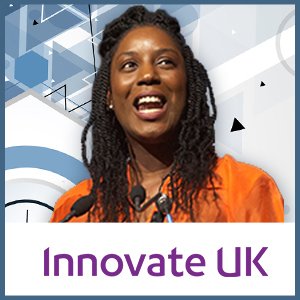 Yewande Akinola - Innovate UK
Global Citizen: Reporting for Duty
Yewande is a chartered engineer, innovator and speaker. Her engineering experience includes the design and construction, innovation and manufacture of buildings and systems in the built environment. She has worked on projects in the UK, Africa, the Middle East and East Asia and has been named the UK Young Woman Engineer of the Year by the Institution of Engineering & Technology. She has also been awarded the Exceptional Achiever Award from the Association for BAME Engineers and the Association of Consultancy and Engineering, U.K. (ACE). She is a Visiting Professor at the University of Westminster. She is passionate about STEM communication and has presented Engineering programmes for Television. In the 2020 New Year Honours list, Yewande was awarded an MBE for services to engineering innovation and diversity in STEM.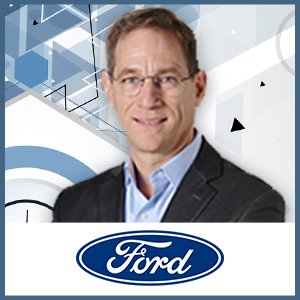 Chuck Gray - Ford Motor Company, USA
Digital Transformation & Modernization at Ford
Chuck Gray is Ford Motor Company's vice president, Vehicle Embedded Software and Connectivity. He leads development of vehicle embedded software, vehicle controls, embedded connectivity technology, advanced driver assist technologies and systems, and vehicle cyber security.
His previous role as vice president of Vehicle Components and Systems Engineering was central to the company's commitment to develop Ford and Lincoln vehicles with top quality, fuel efficiency, safety, smart technology and value for customers around the world.
Previously, Gray was director of Ford's Global Core Electrical team, a position to which he was appointed in 2016. In that role, he delivered a strategy to modernize the company's vehicle connectivity, software capability and electrical architecture. He's also led Transmission and Driveline engineering, bringing the new 10-speed automatic transmission to customers, along with a new portfolio of 8-speed automatic transmissions and innovations including the Focus RS Torque Vectoring System.
Since joining Ford in 1991, Gray also has served as assistant vehicle line director of C-Car programs, based in Shanghai, China; chief engineer of Electrified Powertrain Engineering and chief engineer of Powertrain Installations. He holds a bachelor's degree in mechanical engineering from GMI Engineering and Management Institute (now Kettering University) and a master's degree in mechanical engineering from the University of Michigan.
He also was appointed to Kettering University's Board of Trustees in 2020.
Karen Willcox - Oden Institute for Computational Engineering and Sciences, UT Austin
Engineering Design in the Age of Big Data and Big Compute
Karen Willcox is Director of the Oden Institute for Computational Engineering and Sciences, Associate Vice President for Research, and Professor of Aerospace Engineering and Engineering Mechanics at the University of Texas at Austin. She is at the forefront of new physics-based and data-driven computational methods to advance engineering design and uncertainty quantification.
Abstract:
For the last six decades, engineering design has been advanced through the synergistic and principled use of theory, experiments, and physics-based simulations. Our increased ability to sense, acquire and analyze data is clearly a game-changer -- from data analytics and machine learning to digital twins, engineering design is becoming increasingly data-centric. Yet in our excitement to define a new generation of data-centric engineering approaches, we must be careful not to chart our course based entirely on the successes of data science and machine learning in the vastly different domains of computer science where data are plentiful and physics-based models do not exist. This talk will draw examples from digital twins and reduced-order modeling to illustrate that data-centric engineering must bring together the perspectives of data-driven learning and physics-based modeling.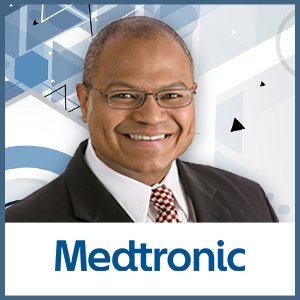 Mark Palmer - Medtronic, USA
The Evolution of Modeling & Simulation in Healthcare: Medical Device Perspectives
Mark Palmer, MD, PhD is a Distinguished Scientist in the Core Technologies group within Corporate Strategic Scientific Operations at Medtronic, plc. In his current role, Mark leads an internal team of advanced modeling and simulation consultants servicing the global enterprise, manages external collaborations, and leads the strategy and platform technologies for realistic human simulation. Mark serves as a member of the Enterprise AI Working Group and leads the Enterprise Modeling and Simulation Working Group where he regularly reports to the R&D Council, Clinical Research Council, Executive Committee and the Board of Directors on the long-range R&T Strategy for Modeling & Simulation. Mark's expertise includes fully coupled multi-scale finite element methods, large deformation tissue mechanics and modeling, and clinical image-based modeling techniques. In 2020, Mark was named a Medtronic Technical Fellow for his outstanding contributions to the company's technical excellence.
Prior to being recruited by Medtronic in 2014, Mark received his BS in Mechanical & Aerospace Engineering from Princeton University. His graduate work at the University of Michigan included the dual Masters program (Biomedical and Mechanical Engineering) and the NIH funded Medical Scientist Training Program (MSTP) with a Ph.D. in Mechanical Engineering. Mark spent three years as an entrepreneur before returning to the University of Michigan as a faculty member with appointments in Biomedical Engineering and Kinesiology. Mark serves on the NAFEMS Business Impact Working Group and Industry Advisory Boards for ASME and CompBioMed. He also represents Medtronic on the ASME Verification & Validation 40 Standard for Modeling and Simulation and the ASME Verification and Validation 70 Standard for AI and Machine Learning. Mark is passionate about advancing human simulation, virtual patient technologies, and digital evidence standards for the medical device industry.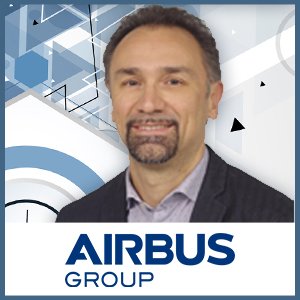 Marco Ferrogalini - Airbus Group
Digital transformation in the modelling and simulation world - the Airbus vision
Marco Ferrogalini belongs today to Airbus Group leading the digital transformation on the Modelling and Simulation stream within the DDMS (Digital Design Manufacturing and Services) program across all Airbus divisions (commercial aircrafts, defense and space systems and helicopters).
Along his career he has been involved in complex vehicles system engineering activities, especially on the systems development and integration on sports cars, on rolling stocks and more recently on aerospace systems. He has been always acting on two axis. On one hand he has been developing processes/methods/tools approaches aiming continuous improvements, on the other hand he has been managing large engineering teams on the operational side (project execution).
He has quite a wide experience on modelling and simulation approaches (FEM, vehicle dynamics, CFD, Acoustic) with a strong focus on MBSE Model Based System Engineering for system operational analysis and functional/logical architectures. Indeed, in the last decade he has been pioneering and leading the introduction of this approach in the railway industrial sector in two of the major worldwide OEMs (Alstom and Bombardier) developing end to end all the related aspects (processes, methods, tools, training/coaching and change management).
Despite the above professional activities, Marco remains very active in the System Engineering social networking contributing the MBSE Working Group of the INCOSE and giving lectures on System Engineering and Model Based System Engineering in many Engineering schools.
Since January 2013 he's certified as INCOSE CSEP.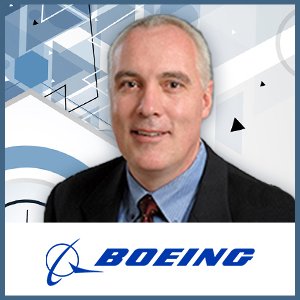 Torben Syberg - Boeing Commercial Airplanes, USA
Recommended Industry Practices to Promote and Support Airframe Structures Modeling & Simulation for Certification.
Torben Syberg is a Boeing Senior Technical Fellow with 30 years of experience in the Commercial Airplane Structures organization. Torben provides technical oversight, guidance, and support to all Boeing Commercial Airframe Structures programs. He is the Chair of the Boeing Structures, Payloads & Interiors Technical Board and Vice-chair of the Enterprise Technology Readiness Governance Board.
Abstract:
Today's practice of airframe structure design and development, including certification, continues to rely heavily on extensive Physical Testing (PT) to validate analysis methods and substantiate structural capability.Within the aerospace industry this type of compliance has resulted in unparalleled levels of safety in aviation when compared to all other transportation industries.However, due to the ever-growing incorporation of new technologies and the expansion of the recommended flight envelopes, aircraft development costs and time to market have increased drastically.The traditional way of certifying aircraft structures, with extensive reliance on PT to demonstrate compliance, is affecting the ability to innovate and offer new products to market in an efficient timeframe.Additionally, the use of Modelling and Simulation (M&S) in the development of aerospace products has seen significant advancements in the past 20 years, and this trend is expected to continue in the coming years. This development will enable Certification Applicants to bring products to market quicker and support the introduction of more innovation in products and M&S capabilities.While today's certification processes are valid and acceptable, the industry should be prepared to enable M&S to play a more prominent role in the certification practices of tomorrow based on best practices for Verification and Validation (V&V) and a Credibility Assurance Framework (CAF) to support risk-informed applications of M&S.Torben Syberg will provide an overview of the "Airframe Structures M&S for Certification" Working Group and the Industry Standard they are developing.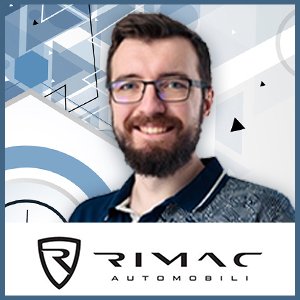 Dr. Ivan Krajinovic - Rimac Automobili, CRO
From start-up simulations to now! With plans for the future
Dr. Ivan Krajinović is Simulations Manager at Rimac Automobili, Croatia. He organized and leads Simulations department which is responsible for structural, electrical and thermal simulations of different components of electric powertrain. Simulations department is working on all major Rimac Automobili's projects, like development of Rimac's electric hypercar C_TWO.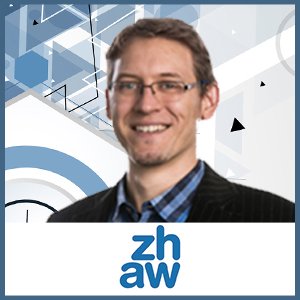 Prof. Dr. Gernot Kurt Boiger - ZHAW Zurich University of Applied Sciences, SUI
A Unified Approach on Teaching and Modelling 1D Dynamic Multiphysics Systems
Gernot Boiger is Professor of Modeling Multiphysics Applications and Head of research area Multiphysics Modeling & Imaging at Zurich University of Applied Sciences as well as Vice President Europe of the International Society of Multiphysics. With a team of 20 researchers he is teaching and developing Multiphysics simulations for applied R&D.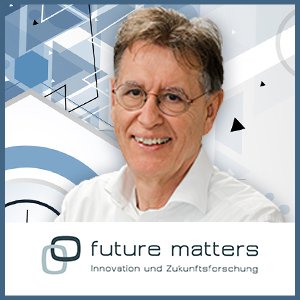 Christoph Gümbel - Future Matters, SUI
The Future of Virtual Vehicle Development from a Management Perspective
Christoph Gümbel is a graduate in Mechanical Engineering from Stuttgart University and joined Porsche AG as a software engineer for cybernetics and realtime computing in 1979. Until the end of 2016 he was director Virtual Vehicle at Porsche's R&D center in Weissach. He is widely regarded as one of the leading minds in digital prototyping and applied simulation methods for design and functional verification in the vehicle development process.
Furthermore he was the driving force in the start-up of three enterprises in Germany and abroad. These companies are successfully working in the areas of high performance computing, computer aided engineering and methods for numerical simulation to this day.
Today, he works as a consultant for virtual development processes. Since 2017 he is partner at future matters located in Switzerland, one of Europes leading future research institutes. Focus of his work is on automotive engineering trends, future mobility and digital prototyping. He is steering committee member of the Graz Virtual Vehicle Symposium (GSVF) and of IPG's Apply and Innovate Symposium. He is member of the administrative board of Juice Technology in Switzerland, one of the leading companies for mobile charging devices as well as co-founder of a SR-advanced simulated reality GmbH, developing and producing compact driving simulators.
Abstract:
While the vehicle was invented more than 130 years ago, the Digital Prototyping process was established only 12 to 15 years ago with the primary objective to reduce hardware. In the meantime, CAE is accepted as an indispensable building block of the development process.
Massive changes due to e-mobility, connectivity, autonomous driving and shared mobility as well as of digitalization and efforts to reduce the CO2 footprint have been influencing the development process. Speed, cost reduction combined with innovations and technological challenges are forcing the automotive industry to adapt, improve and extend the existing development process. On a long term view, the question has to be discussed, if virtual development is going to play a dominating role in the vehicle development process.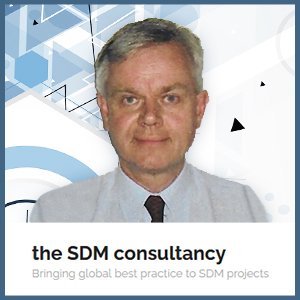 Mark Norris - theSDMconsultancy
20 years of SPDM in Production, from Systems to Solutions
Mark has 35 years of experience of consulting and implementation of information systems for industrial companies. These include Simulation, Computer Aided Design, EDM, PDM, PLM and Simulation Data Management. He has worked for industrial companies, a research institute, software vendors and a leading IT/Engineering consultancy. Mark is member of the NAFEMS Simulation Data Management Working Group, writes publications and provide SPDM trainings.